Marketing automation's benefits
It can help improve efficiency, reduce expenses and increase sales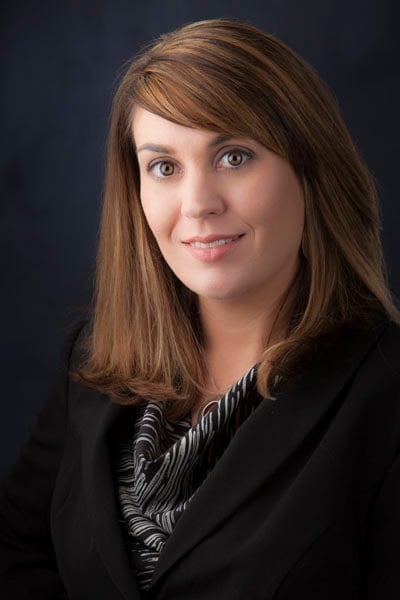 The key to engaging with prospective customers, moving them from first-time website visitor to becoming a qualified lead, to eventually doing business with you and then telling others about their experience, is developing an attraction and engagement system that helps them along.
Sounds expensive and complicated, right? Well, like pretty much anything else in digital marketing, you can build a program that starts out small (read: inexpensive and fairly simple), and then improve upon it as you grow and build capacity in the future.
Marketing automation refers to the tools that automate repetitive marketing tasks, such as email and social media. For example, you may get many requests for a demonstration of your product via a form on your website. Marketing automation tools would provide the link to the demonstration automatically and immediately to the person requesting it, move that person's contact information into a contact database for your sales team to monitor, and continue sending well-targeted follow-up emails to the person who requested the demonstration at specified periods of time.
The benefits can be enormous, especially for an organization that has a product or service that requires some level of follow-up to help the buyer make their decision. Automation helps marketers respond to every individual request for information, no matter how small, in a fast and efficient manner, without having to directly manage the process. It provides prospective customers the information they want at the precise moment they request it. It continues providing new information to help the prospect move forward in their purchase decision.
Automation also gives you the opportunity to notify your sales team immediately of any "hot" prospects who may need individual attention. It substantially improves efficiency for your marketing and sales teams by freeing them up to focus on their most important tasks while eliminating redundant, time-wasting activities.
If you're new to this concept, it's not difficult to ease into a marketing automation system that can be scaled up in the future. You can either invest in the level of marketing automation software that makes sense to grow into or you may pull a few elements together into your website to create your own basic system. You won't have all of the tracking, reporting and engagement tools with the latter option, but it will give you a feel for the process and help you to start building a prospect list.
Start by thinking about who your ideal customer is, and what they want and need. By focusing on the prospective customer and providing them what they want or need, you're establishing your organization as a credible source of information and you're building trust. The selling opportunity will come later.
Once you know who your ideal customer is, consider how they look for information. Is this a person who spends a lot of time on social media? Do they subscribe to specific publications? Are they always on email? In order to draw them into your website to start the process of automation, and in order to follow-up with them once they've interacted with you, you'll need to know where they spend their time, and who/what helps them make decisions.
Now it's time to start building your system.
First, create the content that's going to entice people to visit your website and request information. For information-based businesses, this is often a downloadable eBook or tool that helps the target audience solve a problem they grapple with. Think about what your prospective customer really needs or wants, and find a way to give it to them in a simple, downloadable format.
The goal is to entice people to provide their name and email address, at a minimum, in order to access this high-value information. You'll also need a "thank you" page for them to land that will provide them with the link to the content they requested, as well as requests to share the offer with their friends on chosen social media networks.
From here, you'll want to set up an email marketing system that automatically sends them a few updates after the initial contact. We recommend sending an initial email thanking your visitor immediately after their request, and including the download they requested. About a week later, a second email can be delivered, offering more insight that would be helpful to them, and then perhaps a case study could be emailed to them a few weeks after that, to show them a real example of how XYZ worked for someone similar to them. The schedule and content would be based on what works best for your particular audience.
Melissa Albano-Davis, principal of Grapevine Marketing, a can be reached at 603-685-4782, ext. 101 or by e-mail at melissa@grapevinemktg.com.