Manchester middle school Construction Careers Program receives national award
NH Sector Partnership Initiative program honored at national ABC convention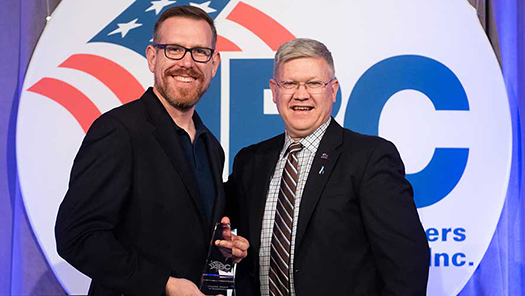 The Construction Careers Program at Parkside Middle School in Manchester has received national recognition from the Associated Builders & Contracts at the organizations' annual convention in Long Beach, Calif.
The program, designed with the help of advisors from the NH Sector Partnership Initiative's Construction Sector Advisory Board, is designed to expose younger children to the career options open the construction industry. It was presented with a Chapter Award of Excellence & Merit for its innovative approach to construction workforce development.
The program was praised for the way it works to match experienced craftspeople with educators to give students exposure to a career in construction. The use of age-appropriate hands-on learning and lectures from real construction workers was praised as well.
One of the Construction Sector Advisory Board's members,
Manchester City School Board member Jimmy Lehoux, spearheaded the effort and several of the sector stakeholder companies provided input, materials and other forms of support to initiate the program.