Looking for an economic engine? How about Pease?
If you haven't been to Pease International Tradeport lately, you're missing a lot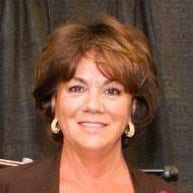 New Hampshire did a good job back in 1997 when the Pease Air Force Base was being privatized. The Seacoast base was a vast parcel of land where people often witnessed the big re-fueling jets practicing taking off and landing as well as other maneuvers. People knew that for decades the base was mostly off limits to the public, but not much more was made of Pease.
Then came the news that Pease was going to be turned over to a redevelopment authority whose job would be the difficult challenge of bringing in private and commercial development to populate some 4 million square feet of potential industrial and office space. Over the years, the redevelopment slowly but surely started to happen, and as time went on, so did a lot of the official state interest in terms of worrying about Pease becoming the Pease International Tradeport.
But many in Concord and elsewhere stopped worrying because Pease was becoming one of the most successful stories in the country of a military base being redeveloped as a private business tradeport.
Wind the clock forward to he spring of 2015, however, and sadly most of New Hampshire has not seen the results of this incredible story. Unless you live and work at or near Pease, you've missed a lot. Here is some of what you've been missing:
• Today, nearly 10,000 people and several hundred companies call Pease home. Almost 10,000 people now work at Pease. From medical and life science businesses to hospitality venues, Pease is thriving.
• With more than 3,000 acres of some of the best office space one can find north of Boston, Pease is now home to almost 300 different businesses.
• In addition to the tradeport, Pease is home to the Pease International Airport.
• Pease is also home to the state Division of Ports and Harbors and the 27-hole Pease Golf Course, with a brand new clubhouse and restaurant, Grill 28. There are also a hotel, a brewery and other eateries.
But more importantly, companies from overseas, other regions of America, and local entities are moving into Pease.
Whether a sole practitioner wants to open an office or a large European manufacturer like Kiefer Technologies (Brueckner Group) wants to make Pease their home, Pease has the right commercial space to suit their needs.
But the best of the Pease International Tradeport may be yet to come. When one looks at New Hampshire, Pease and the greater Portsmouth area have defied the laws of gravity felt from the big recession six-plus years ago. Now New Hampshire is looking for economic engines, areas that can help lead the state and region once again.
Pease is that place. It is also encouraging news that for years to come the partnership with the Air National Guard and the strategic air refueling mission will continue and thrive after Pease was recently selected to be home to the Air Force's newest refueling jet force of the Boeing KC-46A aircraft, which will replace the Cold War-era KC-135 Stratotankers. This conversion will create hundreds of new jobs as Pease can proudly look ahead for decades more of playing a role in our national defense.
The location of these businesses makes Pease an ideal destination for employees and customers from Massachusetts, New Hampshire and Maine. Located next to Interstate-95 and 50 miles from both Boston and Portland, Maine, Pease is strategically located for any kind of business.
It is the ideal home for companies in the import and export business, given access to the Port of New Hampshire. The Pease International Airport is growing with more private and public flight options.
With nearly 10,000 workers already here, Pease has to be considered the economic engine fueling much of the area's growth and may be the fastest growing commercial hub in New Hampshire.
What has been too much of a secret for much of New Hampshire should be welcome news for all Granite Staters hoping that the state once again leads New England in all aspects of economics and business.
Simply put, it is hard to beat all that Pease has to offer, and just think, you too could work here and call Pease home.
Renee Plummer is vice president of marketing for Two International Group at Pease International Tradeport.