Liquor Commission, Jack Daniel's partner on glass recycling
'Bring Back Jack' program to promote sustainability and raise awareness of environmental impact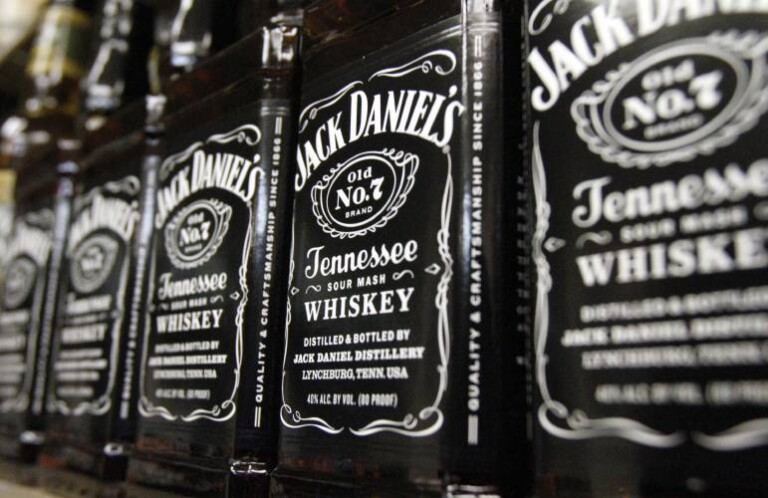 The NH Liquor Commission and Jack Daniel's have partnered to launch "Bring Back Jack," a recycling program to promote sustainability and address supply-chain disruptions. The initiative promotes glass bottle recycling and aims to raise awareness about the environmental impact of waste.
Customers can bring all Jack Daniel's family products as well as empty wine or spirits bottles to select New Hampshire Liquor and Wine state outlets in exchange for product incentives like discount coupons. The bottles will then be collected and transported to RecycleWorks, a family-run recycling facility in Massachusetts.
"Bring Back Jack is a first-of-its-kind program that supports the Commission's focus on sustainability," said Lorrie Piper, chief marketing officer of the NHLC. "It is something that's just part of our ethos as far as being able to do as much as we possibly can with recycling and just caring for the environment."
Liquor manufacturers, like other industries, experienced pandemic-induced supply chain disruptions. When Brown-Forman, the company behind the Jack Daniel's whiskey brand, was struggling to obtain glass bottles to package their alcoholic products, their longstanding relationship with the state's liquor commission helped launch the "Bring Back Jack" program to mitigate the bottle shortage.
The state is able to undertake its recycling initiative without any costs as a result of its strong relationships with broker partners and Brown-Forman.
Usually, when glass is recycled, it is ground up and mixed with sand and gravel to create an aggregate material used for roads, parking lots, and sometimes even mixed with concrete. However, the glass bottles collected at the state's liquor outlets will be crushed into cullets, small fragments of recycled glass at the RecycleWorks facility that will then be used to make new glass bottles for beverages. This paves the way for glass to be recycled infinitely, reducing waste sent to landfills.
The state's liquor commission places a significant emphasis on sustainability. The outlets across the state are built using sustainable and high-efficiency materials and equipment wherever possible, said Piper.
Across all of the 67 outlet locations, cardboard and plastic packaging that come with liquor are recycled, too.
The program is set to run until May 20, in celebration of Earth Month, to encourage customers to adopt eco-friendly practices while enjoying their favorite drinks.
This article is being shared by partners in The Granite State News Collaborative. For more information, visit collaborativenh.org.