Lewis: Why we can't wait to address NH's child abuse and neglect crisis
Legislators have done their part; now it's up to the governor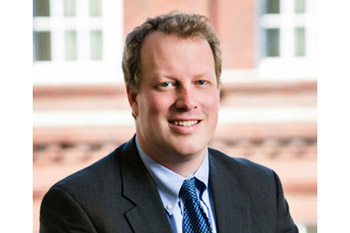 "Not wanting children dead and refusing to fund the child protection system are diametrically opposed ideas. They are mutually exclusive." – Anna Carrigan, New Hampshire Department of Health and Human Services
If hundreds of children were caught in a sinkhole on I-93 North at risk of injury, death, malnourishment or psychological harm, we would fly in the cavalry and save them. We would call on police, paramedics, construction workers, engineers, nurses, doctors, FEMA and available servicemen and women from all over the region, if necessary. Whatever the cost, we'd get it done for those kids.
TV coverage would be unremitting and national. Every second would count. Whether the parents were rich or poor, drug addicted, or not, we would not wait to save those kids. We would act with urgency.
So here's the question: Why aren't we doing the same for children suffering from child abuse and neglect in New Hampshire? Why is there any tolerance for any lost second, minute, week, month or year when it comes to a child suffering at the hands of an abuser? Who would say that efforts to maximize the public's efforts to fill positions to remove these children from the sink hole of abuse and neglect would be "pointless?"
The New Hampshire Union Leader editorial page, apparently, in its error-filled editorial piece, See "Getting Real with DCYF: Unrealistic number isn't helping" on May 1.
The editorial writer at the UL asks New Hampshire to "get real" but, true to form, the UL opinion generators can't get real themselves, spewing more disinformation about the issue.
Here's what the UL opinionators don't tell you:
On Jan. 14, 2018, the Office of Child Advocate issued its annual report on the state of child abuse and neglect in New Hampshire. This new agency is part of the governor's "world class" group to respond the "crisis" in child protective services he described.
The Office of Child Advocate traveled thousands of miles throughout the state, interviewed countless parties and studied numerous internal and external audits of our system. According to statutory mandate, it then made the following recommendations to the Legislature:
"Allocate funding for 104 positions … to ensure DCYF has sufficient staff to meet the standard of safe assessments" and
"Allocate funding for 15 nurses within DCYF to serve as a health resource on assessments." Read the report for yourself here.
There is absolutely nothing surprising about the report. Its recommendations are obvious and are based on prior recommendations from outside auditors and the federal government. They are backed by a separate advisory board established by statute to oversee DCYF in the current crisis.
The Legislature, in a bipartisan fashion, finally has answered the call and met these funding recommendations. In other words, the Legislature has gotten real and has started to take the necessary steps to protect kids. It has done so in an environment where recent reports demonstrate that DCYF cannot even answer the telephone when citizens call to report, as they must, child abuse and neglect.
As the DCYF's own director stated: "The current environment is pretty close to impossible to operate in, at least if you want to give the type of sustained attention to every family that they deserve." He asked: "Do you want a burnt out, exhausted, overwhelmed social worker making these life altering changes about your family?" (See "DCYF Staff Ask Lawmakers for Help Keeping Up with Growing Amounts of Calls," NH Public Radio, May 1.)
The news reporters for the UL have even told us that things have gotten worse.
"From September 2018 to February 2019, open assessments increased from 3,329 to 4,126; the vacancy rate in child protective worker positions went from 14 percent to 19 percent; and the average number of open assessments per case worker (which should be 12 to 15 according to national standards) rose from 34 to 45," wrote Dave Solomon in the April 22 UL article, "DHHS social worker hopes to mobilize public to improve child protection."
Incredibly, the UL editorialists and their news staff can't get on the same page on this issue despite UL reporter Dave Solomon's heroic and unremitting attention to the matter.
Instead, executive branch officials, in an apparent, coordinated communications strategy with the editorialists at the UL want to defend the governor's budget, which falls dozens and dozens of positions short. Don't listen to this nonsense. Demand baseline competency and attention to this issue. Call the governor. Demand that the executive branch stop temporizing and step up to the challenge. The governor ran to be governor. What's the point of being in public life at all if you can't take on this issue as aggressively as possible? Do your job. Make a plan to solve the issue or demand that his commissioner of DHHS make a plan. Otherwise, get out of the way. Children's lives are at stake.
Michael S. Lewis is an attorney who lives in Concord.