Lawmakers mull extension of ban on burning C&D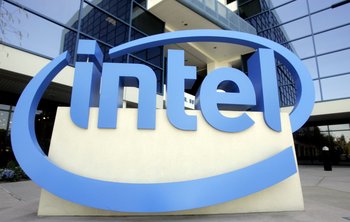 A New Hampshire House subcommittee has approved a pair of bills that will limit how much and from where construction and demolition debris is disposed of in the state.
A subcommittee of the Environment and Agriculture Committee amended House Bill 1433 to add a year to the one-year moratorium on burning the debris, commonly referred to as C&D. The bill also sets up a committee to study secure landfills with an eye to building a state-of-the-art, leak-proof, state-owned facility somewhere up north.
Rep. Richard Kennedy, R-Contoocook, the bill's prime sponsor, said his Hopkinton constituents hope to stop a local firm, BioEnergy, from winning state approval to burn C&D. That battle spawned several years of litigation and a Supreme Court opinion that state laws preempt local control on siting and permit decisions.
Currently the only New England state that allows the incineration of C&D is Maine after New Hampshire lawmakers last year voted to impose a moratorium on burning the waste.
The amount of C&D handled in New Hampshire has increased by 50 percent over the last two years, and the cost of disposing of the debris continues to climb slowly upward. For instance, it costs more than $80 a ton to dispose of C&D waste at Waste Management's Turnkey landfill in Rochester.
Part of the reason for the rising cost is the declining amount of space at the state's landfills. Last year, the state's processors imported 284,043 tons of C&D debris. While it's not clear how many tons of imports are making it into state landfills, officials estimate that it's at least a third. All told, the amount of C&D buried in New Hampshire landfills over the last two years has risen to 270,000 tons.
Kennedy said a state-owned landfill could reject waste from other states and bring jobs to a sparsely populated region that needs an economic boost.
The subcommittee also backed HB 1534, sponsored by Rep. Christine Hamm, D-Hopkinton, which defines all of the wood in contained in C&D debris as solid waste requiring a disposal permit. Lawmakers had planned to amend her bill at a Feb. 21 work session, saying it discourages recycling or burning wood that is otherwise clean and safe.
Environmental Services Commissioner Mike Nolin said under Hamm's bill a citizen would need a permit to cart away an old wooden desk from the curbside.
"What we need is to get our arms around all the solid waste stream issues in the state," Nolin said, including C&D, septic waste, garbage and sludge. "New Hampshire has been the fastest-growing New England state for decades. We have to monitor our landfills with due diligence and decide how to meet our future needs."
Lawmakers also debated an amendment to exempt clean wood components, but feared opening a huge loophole. DES staffers advised establishing an exemption only for wood components now listed in department rules.
Nolin said his agency's goal is to encourage salvage firms to dismantle a building carefully, keeping the wood cabinets and beams from mixing with anything hazardous. That step would maximize recycling, allow the burning of uncontaminated material and ease pressure on landfills.