Laconia planners adopt building design scoring system
First community in state to set architectural standards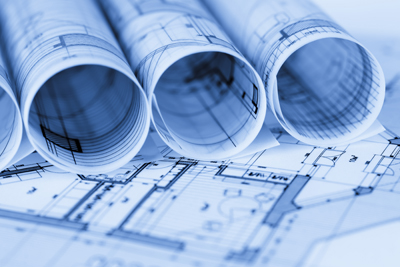 The Laconia Planning Board has made the city the first community in the state to add a series of architectural design standards, accompanied by a numerical scoring system, to its site plan regulations.
According to The Laconia Daily Sun, the new standards will apply to the construction of all buildings and additions of more than 2,500 square feet, save for one- and two-family residences.
The newspaper reported that Planning Director Shanna Saunders said the standards are intended to supplement the current ordinances without vesting the board with more authority than it already has.
She said the board already applies architectural criteria to its review of proposed projects, but noted "none of this is detailed, visible to the applicant, up front." The standards, she said, would make the planning process more transparent and predictable by informing builders and developers of what is expected before they invest time and money into designing a project.
According to the Sun, the proposal consists of written and illustrated guidelines describing specific architectural goals, such as entryways, landscaping, roofing, materials, lighting, windows and decoration. A score sheet, which awards, withholds and subtracts points for an array of optional components, would be applied to the site plan, with a minimum of 50 points required for approval.
For example, a plan to place parking spaces at the rear of the building would gain four points while putting parking spaces at the front of a building would lose four points.
But the board would not be bound to the score outcome. Instead, it may "use its judgment to either allow projects that do not strictly meet the numeric guideline due to extenuating circumstances."
At the same time, the board "may also require further improvements to a proposal that meets the number requirement but does not meet the spirit of the regulation."
Roger Hawk of Concord-based Hawk Planning Resources LLC – who prepared the standards along with Ironwood Design Group LLC of Exeter and SMP Architecture Inc. of Concord – described the regulation as "an educational tool" that will "force developers to think more creatively about their sites."
Eric Palson of SMP Architecture likened the regulation to a "pre-flight checklist," the newspaper reported.