Kim Zachos' complete, and very significant, life
He excelled in all areas in which he was involved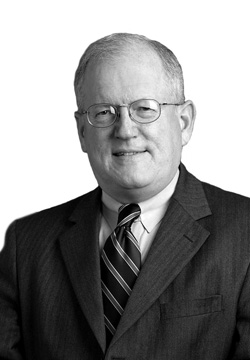 When someone dies, his or her life, at least on this earth, is completed. In the case of Kimon S. Zachos, as with no one else I have ever met, his life was complete when he died suddenly on New Year's Eve.
Kim Zachos was an attorney and partner at Sheehan Phinney Bass + Green, which he joined in 1957. He was a public policy activist, politician, devotee of the arts, philanthropist, family man and educator. He excelled in each of these areas.
Most of us, if we are lucky, are good at one or two different things. What made Kim Zachos' life complete was that he was a significant player in each.
Born in Concord, Zachos grew up in Bennington and then returned to Concord for high school. After his father died when he was an infant, he and his two siblings, Jim and Vicky, were raised by their mother, a woman of modest means.
Zachos excelled in high school and went to Wesleyan University and the New York University Law School on scholarships. In the case of NYU, he was a Root Tilden Fellow. This experience gave Zachos a real appreciation not only for higher education, but also of providing assistance to those who cannot afford it.
He spent a lifetime supporting his alma maters and also helping other educational institutions in New Hampshire. Most notably, his service to Southern New Hampshire University, then New Hampshire College, started when he joined the law firm in 1957 and continued until his death. SNHU named part of its new learning center in his and his wife Anne's honor last year. Zachos was instrumental in helping that institution through several crises and in its phenomenal growth. SNHU is now one of the most significant and innovative educational institutions in the country.
In the arts, Zachos is most known for his work at the Currier Museum of Art, which he joined as a trustee early in his career and which he served as president for 30 years. The Currier grew from a respectable small gallery to a major museum of art under his leadership, and he was instrumental in the gifts of Henry Melville Fuller and Lucille and Isadore Zimmerman to the Currier.
His service there gave him an appreciation of art, and he became a modest collector himself.
Zachos' participation in politics and public policy were significant. Part of the moderate Republican efforts under Gov. Walter Peterson, Zachos helped in that administration and served in the Legislature from 1968 to 1973, chairing the Judiciary Committee, serving as majority leader and deputy speaker. He did not do this for political prominence but because of his interest in public policy and making New Hampshire better.
That interest transferred to his participation in many public policy study committees over the years, and his help in forming the New Hampshire Public Policy Center, on the board of which he served till the end of his life.
Zachos supported many candidates and served as a delegate to the Republican National Convention for President Nixon. Notably, he also supported President Bush, the elder, and other candidates on the local, state and national level.
In philanthropy, he chaired the New Hampshire Charitable Foundation, was instrumental in many fundraising efforts and was a significant contributor himself, along with his wife Anne, during his life and at his death.
In religion, he was very active in the St. George Greek Orthodox Cathedral and helped guide it in legal and philanthropic matters. He also served on the board of Havenwood Heritage Heights, connected to the United Church of Christ, and its foundation.
In business, as a director, he helped guide the growth of Merchants National Bank, later First New Hampshire and now RBS Citizens Bank, into one of the major banking institutions in New Hampshire. Citizens continues to contribute to the state and region's people, businesses and charities. Zachos was a director of Hitchiner Manufacturing Company and served other companies as counsel, officer and director, providing wise counsel to all.
The achievement of which Zachos was most proud was his family. His wife of 55 years, Anne Colby Zachos, and daughters, Ellen, Elizabeth and Sarah and their collective five sons, were his pride and joy. All of these accomplished people were not only a great joy but also a great legacy.
When Kim Zachos left the office on New Year's Eve and got in his automobile, only to suffer a sudden heart attack and die, his life not only was completed, it was complete. New Hampshire will miss him. It is hard to speak of him in the past tense.
Brad Cook, a shareholder in the Manchester law firm of Sheehan Phinney Bass + Green, heads its government relations and estate planning groups.