Keene State alumnus donates $1m to school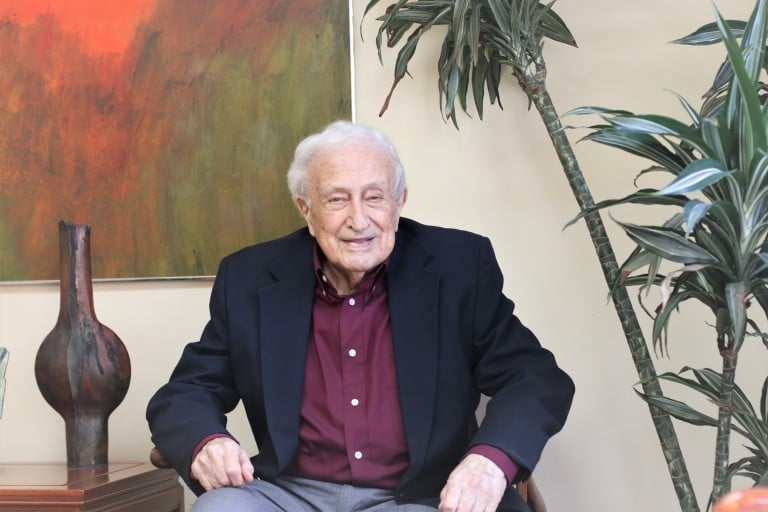 Over 70 years after graduating from the school, a Keene State College alumnus with a love for education has donated $1 million to his alma mater.
Vincent D. Russell, 93, of Bowie, Md., who spent his career as a field director for the American Federation of Teachers, a national teacher's union, described the liberal arts education he received at Keene State as life-changing, according to a KSC news release.
"I wanted a liberal arts education," Russell said in the release. "My gift to the college is tied to the liberal arts because that is the best education a person can receive. College for me opened an entire world, and it changed me. It positioned me for who and what I became. I want to impact the lives of as many students as possible through my gift to Keene State."
The funds will go to support experiential learning scholarships and the college's visiting faculty program, according to the release. The inaugural Vincent D. Russell Experiential Learning Award and Visiting Scholars Award are expected to be selected on an annual basis, beginning next academic year, the release states. A representative of the college was not available Friday to provide more information on these scholarships and awards.
Russell grew up in Troy and attended local schools before enrolling at Keene State — then called Keene Teachers College — as an industrial arts major in 1946 at age 17, according to the release. All but five of the male enrollees that year, including Russell, were veterans getting GI Bill assistance, which aimed to provide benefits for some returning from service in World War II, the release states.
According to the college, while recalling his days of supporting teachers, organizing unions and defying judges, Russell said, "In my work, I was able to go around the country telling people to break the rules." But the big picture, he added, "is about strengthening education for everyone."
Keene State College President Melinda Treadwell said Russell's gift to the college is emblematic of the enduring value of a public liberal arts education.
"Vincent's life work has had enormous impact on so many," she said in the release. "His gift to Keene State will directly support student and faculty dedication to a liberal arts education as a foundation for a long life filled with meaning and purpose."