Is Claremont the future?
Yes, the city has problems, but it also has lots and lots of potential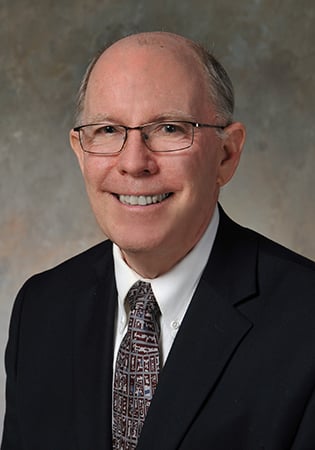 I recently spent two days at the Common Man Inn in Claremont. This was a short getaway, as my house has been under bathroom and kitchen renovations for more than a month and a break was in order.
Over my career in commercial real estate in New Hampshire, I have been involved in a handful of transactions in Claremont, the most notable being the relocation of Granite State College back to Washington Street from Route 103 out toward Newport. I also participated in several pro-bono and voluntary charrettes and feasibility projects over the years.
As a commercial real estate professional, it is not hard to diagnose Claremont's primary redevelopment challenge. That would be location, location, location. Yet the city has great bones – an old mill town on the Sugar River, currently with lots of empty space. The downtown is very walkable, but quite sleepy.
Nonetheless, it has lots and lots of potential. There are some extraordinary buildings there. Alas, the modernization of the City Hall and the Opera House is not one of them (personal opinion). If a giant tornado came by, picked it up and dropped it in southern New Hampshire (below Manchester or on the Seacoast) it would be a real estate developer's dream!
Rusty McLear and Alex Ray invested in Claremont more than 10 years ago. They converted two mill buildings into a C–Man restaurant and the inn. An adjacent building was supposed to be redeveloped into apartments, but that has not yet penciled out sufficiently to secure funding. The tech firm Red River is located in one of these mills and is expanding, taking another floor. The hope has been that other tech firms will follow.
The city has a very active community and recreation center. Located on the western edge of the state, Claremont has great views and scenery. What it needs today, in 2018, is a wealthy (VERY wealthy) patron. The patron would need to bring viable enterprises in need of workers, lots of workers! The population of Claremont is 12,957 (2016) and Sullivan County's is 43,000 (2015), which is the population of the City of Concord.
One hour from Concord and a half-hour from Hanover, Lebanon and the Upper Valley, Claremont is not SO remote. It seems that what it currently lacks is critical mass. More jobs drives population growth, which drives housing demand, which drives services (retail, restaurants and other businesses), which drive property tax revenues, which fund services (and better schools). But, with a long legacy of heavy industry (the mills, Joy Manufacturing, steel fabrication, manufactured homes), Claremont struggles to jump into the 21st century technology arena.
Claremont was one of the five plaintiff towns, along with Franklin and Pittsfield, in the school funding lawsuit, all of which have a similar history and legacy. The argument was that the town/city did not have sufficient tax base to raise enough money to provide an adequate education without state aid. Following the lawsuit, Claremont still feels tarnished. Today, its tax rate is among the highest in the state. Yet it has significant untapped space – residential, commercial and manufacturing – all available cheap!
Alas, there are dozens of such New England towns. Are they anachronisms? Or will demand come back to them as smaller, scalable and livable communities?
I think of James Howard Kunstler's book, "The Long Emergency," where smaller, self-sustaining communities may be our future (hydropower, open farm lands, woodlots, clean, safe). All contrary to the images of today's millennials, but not so far-fetched.
I first read "The Long Emergency" in the early '90s; my initial reaction was he was wacko. But I have re-read it several times, and each time he makes more sense. Towns and small cities like Claremont, down on their luck for 40-50 years, may yet see a resurgence. Affordable, safe, clean, smaller-scale, but within reach/easy commute of medical services and job centers. It could happen.
Going back to the patron idea: Who might it be? It is not Warren Buffett, nor is an Amazon going to step up. In fact, it would likely be someone with ties to New Hampshire or Vermont, perhaps a Dartmouth or Tuck Business School or St. Paul's grad. No one comes immediately to mind. So I am going to buy some Megabucks tickets and if I win big, I will take on the challenge of revitalizing Claremont (or Franklin, or Pittsfield) each of which is in the greater capital area.
As a graduate geographer, real estate and development guy, I have plenty of ideas of how to do it. But at the moment I am simply a few hundred million dollars short! All of this from a brief visit to a community with so much potential, go see for yourself – and don't miss the treats at The Bearse Bakery on Pleasant Street. Yum!
Bill Norton, president of Norton Asset Management and principal of Harrington & Reeves, is a Counselor of Real Estate (CRE) and a Facilities Management Administrator (FMA). He can be reached at wbn@nortonnewengland.com.