In pursuit of financial confidence
To develop and implement a comprehensive plan you need a process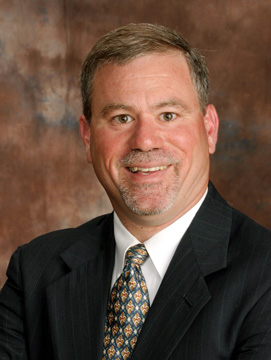 We all look forward to the "golden years." Although our visions of this may differ, the concept is the same: to have enough financially to do what we want without having to work anymore.
Our parents used to work their entire lives for a company. When they retired, they were given a gold watch and a pension for life. They added that to their Social Security benefits and accumulated "nest egg" and learned to live within their means. For us, successfully reaching this point in our lives takes a plan.
To develop and implement a comprehensive financial plan, you need a process. Mine is called the Financial Confidence Process, the goal of which is to help people assess their financial situation and implement actions to improve it in a holistic manner. This includes making sure that any unwanted interactions between the different areas of your financial life are eliminated.
I believe that to solve any problem you need to commit three things – money, time and mindset. Out of the three, our most valuable resource is time, since we all have a limited supply. That is also illustrated when we talk about the value that time can bring us when it is on our side. The flipside is that it can also hurt us if we wait too long before taking appropriate action. So once you decide to commit, you need to take action.
Determine financial outcomes
Once you have made the commitment, you will need to focus on completing four steps.
First, determine what you want for financial outcomes. This is where developing a vision of your ultimate future comes in. You not only need to know what you want, but even more importantly, why you want it. It is in the "whys" that you will find the true motivation. All individuals are motivated by the same two stimulants – seeking pleasure or avoiding pain. It's human nature.
The second step is to determine what you have currently in the areas that need to be reviewed. This step will quantify your present net worth, cash flow and related resources. In other words, determine what you own, what you owe, how much you make, how much you spend and how much you save. It's like going to a new doctor for the first time. In order to assess your health, they review your medical history, current medications, take different measurements and perform needed tests, the results of which provide them with a starting point in helping you live a better life.
The third step is to determine what you need to do to make improvements in the various planning areas. The strategy should help you move in the direction of your goals. You'll want to be aware of any potential conflicts of interest that may exist as you implement these strategies. In the best of situations, your objectives and those of your advisor's will complement each other. This step is like going to a doctor who gets paid to keep you healthy instead of one who earns a stipend for recommending a drug. They choose what's in your best interest and get rewarded for it.
The final step in the process is to determine how you monitor the results. To get from where you are today to where you want to be tomorrow, you need a plan. Many can impact your plan, either positively or negatively. It is through the monitoring process, and the continued tweaking of the plan, that you increase your chance of success.
Better financial health
We can now talk about the four areas of your financial life on which you need to concentrate:
1. Investment management: How do I mix fixed income, equity and alternative investments to match my investment objectives? Take into consideration the time to work toward your goal and your tolerance for fluctuation in results while pursuing the objective.
2. Income tax planning and structure: How can I reduce the amount of income taxes that I pay by properly structuring my tax transactions as to avoid overpaying? This is done through identifying the various sources of your incomes and determining if there is a more tax efficient way to earn them. For example, you can place investments that produce ordinary income in retirement accounts, while placing assets that produce dividends and capital gains, which are taxed at lower rates, in taxable accounts.
3. Estate and legacy planning: How do I take care of the people I care most about if the unexpected happens? This is done by making sure you have proper up-to-date documents such as a will, powers of attorney for financial and health care, and advanced directives for end-of-life decisions. In addition, you may need a trust to help protect your assets, provide for easy access, reduce complications associated with probate, and reduce or eliminate the "death" tax.
4. Proper risk analysis is critically important: What can possibly happen that could derail my financial plan, and is there a way to protect against it? This could come in the form of additional insurance or by putting assets in a trust to protect them. You know how hard you work to make money and how much harder you work to keep it. This step is aimed to allow you to sleep easier at night knowing you're protected.
Following this comprehensive approach can help guide you toward better financial health, and you can actually look forward to the "golden years."
Steve St. Pierre of Manchester, a financial advisor with LPL Financial, can be contacted at steve@sfspllc.com. This article is included in the book, "Beat the Curve," co-authored by Brian Tracy.