IBEW reaches Northern Pass labor agreement
2,600 jobs seen in $1.6 billion construction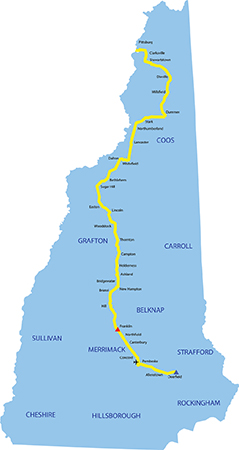 The Boston-based International Brotherhood of Electrical Workers' Second District has reached an agreement with Eversource and the contractors chosen to build the 192-mile Northern Pass transmission project
In a press release, the IBEW said that the project labor agreement with Eversource, Quanta Services Inc. and ABB Inc., "ensures that a trained workforce will be used, including apprentice opportunities for the IBEW's members and other construction trades."
The agreement also defines the scope of work that will be open to non-union workers and businesses, including construction of access roads, logging and clearing, trucking and other construction-related activities.
Mike Monahan, vice president of the IBEW Second District, said the agreement "confirms Northern Pass' commitment to utilize a local labor force for its advanced, shovel-ready project. We are pleased to have a fully executed PLA in place that will provide substantial work opportunities — as early as the spring of 2018 — for our members in New Hampshire, Massachusetts, and other parts of New England."
Eversource has said the $1.6 billion project expects the project to create 2,600 jobs during peak construction. Target completion date is 2020.
Other parties in the labor agreement are IBEW Local 104 of Barrington, NH, and IBEW Local 490 of Concord, NH.