How to begin redistributing quality of life
2014 N.H. Nonprofit Summit puts the focus on communities' possibilities, not inadequacies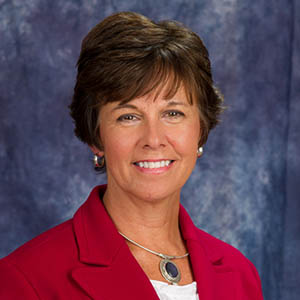 Who deserves communities with great places to live, work, shop and play? Who benefits from increased accessibility to New Hampshire communities that offer these qualities? Who pays the consequences of not having enough New Hampshire communities like these?
The answer to all three questions is: All of us.
So what can we do collectively to stop us all from paying such a steep human and economic price for having a lopsided balance of thriving communities and depressed communities in New Hampshire?
One answer is found in what Majora Carter and others are calling a redistribution of the quality of life. Carter is known for leading the revitalization of the South Bronx and co-founding Startup Box, a tech incubator that educates and employs youth from the ghetto as tech product testers. Carter is one of those visionaries who possesses the knack for voicing ideas in a compelling way that makes you think differently.
There is a growing abundance of evidence pointing to the fact that people are craving to be engaged and want to steer their own success and that community means A LOT to everyone. Carter and others are proving that if you see your community and its people through a different lens – a lens where you see possibilities not inadequacies and then start building on those often hidden assets – change can and will happen.
Today we have numerous examples of how swiftly people can engage and lead change. Take, for example, the recent ALS Ice Bucket Challenge and the mobilization of people in Ferguson, Mo.
Clearing your thinking
This year, our organization was searching for a keynote for our Nonprofit Leadership Summit that could offer some form of roadmap and strategies for how all sectors could coalesce around building vibrant communities.
Our search for that keynote led us to Majora Carter.
After listening to her TED talks and speaking to others in New Hampshire who have had the opportunity to hear her speak, I began to be a fan and followed Carter through her blog. She has moved into that category of creative thinkers I admire – the type who help clear your thinking about a heady subject.
Why? Carter says it better than I ever could in a recent post:
"During the pre-integration era, it was not uncommon for a Black doctor to live near a Black janitor. We have lost the type of communities that help young people believe that there are many things they can be in their own lives because they saw examples of it in their own neighborhoods.
I cherish and often repeat the words of Marta Rodriguez, a dear friend and South Bronx-based community organizer who said, 'You don't have to move out of your neighborhood to live in a better one.' However, the brightest ones in poor communities are often taught to measure success by how far they can get away from their communities.
"Many people talk about, and some have even tried to develop strategies to bring about the redistribution of wealth in our society. I wish them luck trying to figure that one out, but the simple and profound nature of trying to redistribute 'quality of life,' is a far more achievable goal with a wider array of beneficiaries and fewer obstacles to implementation. Anyone can get behind the low cost-to-benefit ratio of Quality of Life Improvements. For instance, a decent job close to home for a single mom can break the cycle of poverty for her entire family, moving them off public assistance and providing them with more freedom to enjoy time together within their own community."
And now I urge others, especially nonprofit and for-profit business leaders, community planners, philanthropists, mayors and city councilors, policymakers, educators and youth to start following her blog. Did I miss anyone?
Join us at the 2014 Nonprofit Leadership Summit on Sept. 19 at the Grappone Center in Concord as we work toward redistributing quality of life to everyone and count the benefits of a happier more productive America.
Mary Ellen Jackson, executive director of the New Hampshire Center for Nonprofits, can be reached at 603-225-1947.