Hiring people in recovery
Recovery-Friendly Workplace effort can benefit employers and employees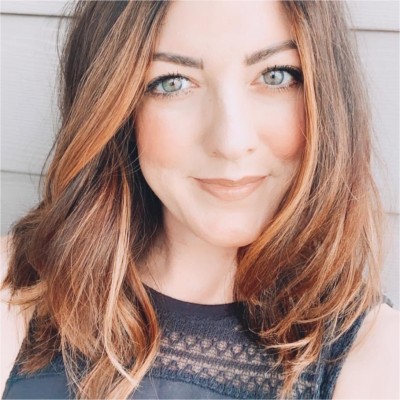 Staff shortages have affected us all. Every industry has been impacted, and with New Hampshire losing nearly 19,000 people in the labor force in 2021, this crisis is not predicted to end soon.
Many New Hampshire businesses have been able to find new employees and retain existing employees by supporting the recovery community, which numbers approximately 130,000 people in New Hampshire. In support of these efforts, they have turned to the Recovery-Friendly Workplace (RFW) initiative to find tools and resources to support employees impacted by substance use disorder (SUD). It has paid off.
In 2018, Gov. Chris Sununu launched the RFW initiative to help address the impacts linked to substance use disorder. Administered by Granite United Way, the initiative empowers businesses to create work environments that are supportive of those in or seeking recovery and those who may have a loved one with SUD. Everything offered through the initiative is at no cost to the employers and employees, and is tailored to meet a workplace's unique needs.
The initiative has four recovery-friendly advisors (RFAs) who work with businesses one on one and walk them through a checklist to become designated RFW employers.
"The RFAs act as a 'concierge to the community,' facilitating connections to a variety of resources," said Samantha Lewandowski, program director of the RFW initiative. "They also provide a number of other supports, including serving as a sounding board, helping with culture development and facilitating peer connections."
Employers participating in the program note several other measurable benefits, including decreased absenteeism, increased productivity and lower long-term healthcare costs.
In fact, studies show that workers in recovery miss five fewer days annually than those with an untreated SUD, saving a company on average more than $3,200 per year per employee. The savings can be significantly higher — more than $4,300 for people in professional, management and administrative roles, and more than $8,400 for each employee in recovery in the information and communications industries.
Genfoot America of Littleton, makers of Kamik footwear, has been part of the RFW initiative since it began in 2018. Mark Bonta, plant manager, said, "We have seen positive changes in safety and attendance since we joined the initiative."
"As employers, we have the opportunity to be part of the solution by helping to remove the stigma around substance use disorder and supporting employees through training and resources, as well as allowing time during the workday for them to attend their appointments," said Bonta, a member of the statewide RFW Advisory Council. "We talk about our commitment to supporting employees who are in recovery from day one as early as during the hiring process. We have found that it is a draw for most candidates, even those not in recovery."
The North Country Health Consortium first joined the initiative as a participating workplace. It soon evolved to provide businesses with support, resources and recovery coaching as part of its AskPETRA program. NCHC also supports participating regional businesses and other partners by facilitating a North Country RFW workgroup. NCHC, which was awarded federal ARPA funds by Granite United Way to build upon its work, such as connecting job candidates in recovery to open positions at RFWs.
Savanah Miller is a community health worker and recovery coach at NCHC who provides support to businesses as an RFW liaison.
"Over the past few years, we've seen more people getting involved, both employers and employees," she said. The need has been greater on both sides since the beginning of the pandemic. More employers are joining the initiative, and there is an increasing number of people in recovery who want to work in a supportive, stigma-free environment."
Not only do RFW liaisons provide resources to employer but also to employees who have a family member in recovery or experiencing SUD. They work hand in hand with the recovery-friendly advisors to best serve participating workplaces. This duo can connect businesses to various resources, supports and training. For example, some employers may want to learn more about recovery-supportive policies, how to save a life with Narcan, or the basics of SUD and stigma.
Because of RFW's success in New Hampshire, over 35 entities in over 25 states have reached out to learn how to replicate the program. To support these efforts, New Hampshire hosts a quarterly RFW Multi-State Community of Practice, which brings together states to help navigate shared challenges and exchange best practices around RFW-related work. Learn more at recoveryfriendlyworkplace.com.
Lauren Pearson is executive director of North Country Health Consortium.