Hallmark's crisis moment
The company's ad-pulling missteps show that any organization can find itself in an incident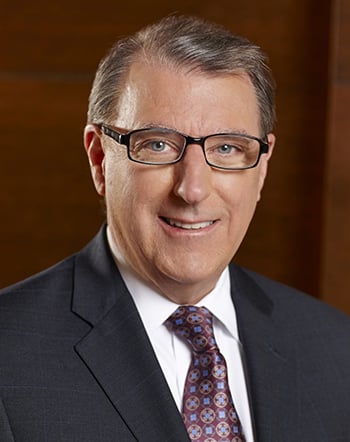 "We will be the company that creates a more emotionally connected world by making a genuine difference in every life, every day." — Hallmark Cards Inc.'s vision statement
Two weeks before Christmas, the Hallmark Channel pulled commercials for a wedding company featuring a same-sex couple after receiving complaints from a conservative organization. At the time, Hallmark said it did not carry commercials that were "deemed controversial," while other commercials, as reported by the New York Times, featured opposite-sex couples.
Then several days later, it reversed course and reinstated the ads after public pushback that included celebrities, like Ellen DeGeneres, and a Saturday Night Live skit. Competing Netflix also weighed in with a Tweet ".. It's Christmas Can We Just Let People Love Who They Love"?
Within six weeks, it was announced that the CEO of the Hallmark Channel's parent company, Bill Abbott, would be departing as a result of what The Wall Street Journal reported as the "ad furor."
So, what happened?
Hallmark has a vision statement. Check.
It also has "beliefs" that encompass the importance of "People and enriching their lives, Creativity and Quality, Innovation, Distinguished Financial Performance, and the Preservation of its Private Ownership."
Missing is an explicit "belief" regarding inclusion and diversity.
The incident underscores the importance of core values — embedded up and down and sideways — as a guiding force in the Hallmark Moment decision-making. Core values that say, "This is who we are, and what—and why—guides our decisions."
Hallmark would be advised to take this "learnable moment" to further refine its values statement to include inclusion and diversity values, and in that order, because inclusion must come first if there is to be the embrace and embodiment of diversity.
In comments to the Associated Press about the situation, Paul Argenti, a professor of corporate communications at Dartmouth College, observed about the Hallmark reversal of stance: "If you know who you are, what you're doing, stand by your beliefs, you'll be better off in the end."
Business-to-consumer companies like Hallmark are in dynamic environments driven by technological changes and consumer behavior preferences. In fact, on the first Monday of the New Year, Hallmark announced an organizational restructuring, eliminating 400 of its global workforce of 30,000. Viewership of the Hallmark Channel is also down 17% year over year. Some of the decline on the TV side, however, may be attributable to the exponential, ubiquitous availability of on-demand, streaming video content.
But this isn't just about customers. It's also about employees, and the values and behaviors on which employers of choice are determined in the contest for talent in a full economy. Are employees' values aligned with their employer's?
In today's connected environment, the speed of seeing, understanding and responding to emergent incidents, and their impact on customers, employees, suppliers, investors and communities is the currency of value.
Better still, an ounce of prevention is worth the proverbial pound of cure.
Here are some key takeaways:
• Incident response is a mindset. Be proactive.
• Any organization can find itself in an incident.
• The key is to keep the incident from spreading to a crisis.
• Crises do not take holidays, not even Hallmark moments.
In the Feb. 1-13 issue of NH Business Review, I discussed the troubles confronting Boeing Co. The new CEO, David Calhoun, is working to regain the company's credibility around the failures of the 737 Max, which is going to be a long flight path back.
Some help, however, could come from Capt. Chesley "Sully" Sullenberger, the hero of U.S. Airways Flight 1549, and Al Mulally, the highly respected former president and CEO of Boeing Commercial Airplanes, a division of Boeing Co., who later became the CEO of Ford Motor Company and turned it around in the aftermath of the Great Recession. They both define credibility.
A New Hampshire resident and native, Clark Dumont is a Fortune 500 communications leader and principal and founder of Dumont Communications LLC. He can be reached at dumontcommunications.com.