Generating real leads
Each new relationship offers additional marketing and sales momentum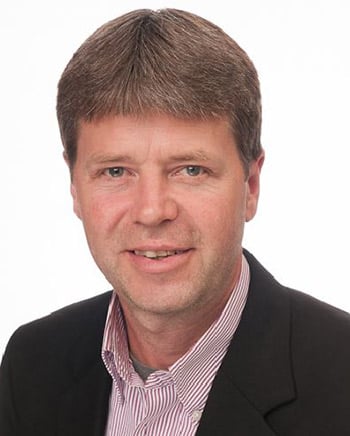 Every business owner and salesperson wants qualified new business leads that they can close, add to the client list and build their business empire. If they could reduce their time spent prospecting and just focus on closing more deals, business would be so much better! But is that realistic? Probably not.
There are all kinds of lead generation programs out there that vary in firepower and sophistication. Most of them utilize a combination of digital platforms that, when integrated, allow you to target demographic and interest-specific audiences, and follow them around on the web and with emails. They include various levels of personalization, even to the point of feeling creepy and intrusive.
You can definitely increase your website traffic and generate inbound "leads" with a well-programmed campaign. Up to a point. There's a point at which message saturation occurs and no amount of great marketing will deliver new customers when there aren't a bevy of needy prospects in your market during your campaign. This is the reality of most B2B marketing!
You hit up the same finite universe of potential buyers with a drip campaign hoping some will just peel away from their current business relationships, open an account and place an order with you. But the real qualified leads are few and far between, so what can you do?
Unless your messages are relevant to their thinking and well-timed to their needs, prospective business customers couldn't care less about your drips and drabs following them around in browsers and delivered in emails. But when they're ready for change, you need to have readied them to think of your brand first. So the question becomes, how do you maximize your current market share and position your company as the category leader when the market expands?
You build trusted relationships based on an authentic brand. And these relationships can begin with simple awareness and grow from there. Yes, it's about branding again.
What do you do better than most if not all of your competition? Figure out how to make that fact resonate in every company message. Make it the foundation of your sales, marketing and PR. Don't stray!
As your prospects notice the consistency in your value proposition and hear about your work in media or word of mouth, they might actually become excited about the chance to do business with you when the time comes. You may be unaware of any relationship brewing with your prospects as they are mindfully starting to develop a relationship with you. Then your phone rings and it's them!
Each new relationship offers additional marketing and sales momentum.
While B2B marketing may seem a bit humdrum compared with consumer or lifestyle campaigns, business clients tend to be much higher-stakes customers who depend heavily on your services. The relationship is important because they are trusting some part of their business to your care, and as they grow to enjoy working with you and your team, your best form of advertising comes free — a testimonial, a kind word, a referral and another new client.
When you've been at this game a while, you realize that without a brand name — one that people in your market have reasons to talk about — your sales will remain flat. But if your company works hard on consistent brand awareness, sales growth becomes less of a challenge and more of a fulfillment — an answer to your market's call.
Chuck Sink, a marketing consultant and writer specializing in brand development and web content strategies, can be reached at chuck@chucksink.com.