Gatsas: Give businesses a smoke-free choice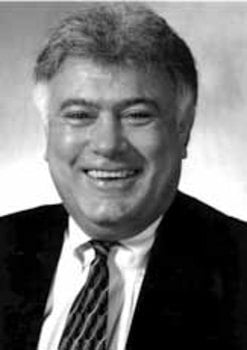 Banning smoking in all restaurants would be an excessive use of state government power, Senate President Ted Gatsas said.
According to Gatsas, smoke-free eateries are growing in popularity on their own, but business owners should not be forced to ban smoking.
"These are decisions you should make as businessmen and women. I don't think we should be saying, 'You can't have smoking in your establishment,' " Gatsas told reporters during a luncheon at which he discussed his agenda for the 2006 session.
The New Hampshire Lodging and Restaurant Association dropped its longstanding opposition to such a ban after a survey of members found a majority embraced the idea. That raised the hopes of supporters that a smoking ban could clear the House of Representatives in the 2006 session.
But Gatsas, a Manchester Republican, seconded earlier opposition to the bill from the Senate's majority leader, Hudson Republican Robert Clegg.
"I don't think laws should be passed that would change the way a business should be run," Gatsas said, adding a ban would hurt some restaurant owners who depend on regular visits from smokers.
Hampton Republican Rep. Sheila Francoeur, who is proposing the smoking ban, said it would protect the health of employees at restaurants that currently allow smoking. Nashua Democratic Sen. David Gottesman is a co-sponsor of the ban along with Amherst Republican Rep. Cynthia Dokmo.
Clegg said people could choose to work only at smoke-free eateries.
"You can vote with your feet," Clegg said.
A former cigarette smoker, Clegg said he believes the ban on smoking in Massachusetts last year drove people to restaurants over the border in New Hampshire that allow it. – KEVIN LANDRIGAN/THE TELEGRAPH