Flotsam & Jetsam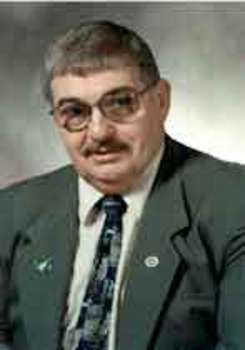 Point, counterpoint
Whatever his point, U.S. Sen. John Kerry, in his own inimitable fashion, didn't quite make it during his recent visit to New Hampshire.
When asked whether he supported New Hampshire's first-in-the-nation primary, Kerry, the former and possibly future Democratic presidential candidate, was said to be working "behind the scenes" to maintain New Hampshire's place on the political calendar. But – and let's make this perfectly clear – he publicly said he could support changes to the calendar that could dilute New Hampshire's influence.
"If they want to put something in between, it's fine with me," said the senator of the plan to put a caucus or two between Iowa's first caucus and New Hampshire's primary.
Got that?
Foul tip
In yet another profile-in-courage moment at the New Hampshire House, lawmakers by a 70-vote declared that the University of New Hampshire should reinstate baseball as an intercollegiate sport.
Considering that it took place in spring training, it was purely an exhibition vote — the measure didn't even carry the symbolic $1 in funding to back it up, let alone the actual dough it would take to resurrect UNH's baseball team.
Bad timing?
Fortunately, New York Gov. George Pataki has recovered from a recent difficult appendectomy, which resulted in a post-operative infection that kept him hospitalized for a couple of weeks more than he should have been.
Without even a semblance of a medical background, it would be ridiculous for the folks at F&J to speculate on the cause of Pataki's problem. But it should be noted that the governor's stomach started bothering him mere weeks after hiring New Hampshire-based PR firm Meridian Communications to work on his budding presidential bid.
Arf!
Attorney Martin Gross has long been a well-regarded observer of the state's political scene, known for summing up succinctly what others often take too many words to explain.
Take his most recent observation on the once and future school-funding morass. "It's like 'Little Orphan Annie,'" he said. "Nothing changes."
Fast times at the State House
The most recent example that there just might be a little too much on Sen. Andy Martel's plate came in his attempt earlier this month to cast a vote on a bill that would expand the use of deadly force in self-defense cases.
In Martel's latest "whoops!" moment, the Manchester Republican realized shortly after casting his vote on the bill that he voted in favor of it, even though he wanted to vote against it.
A confused Martel told reporters that he had inadvertently sided with the majority because, he thought, the Senate was on a second vote on the bill when it was actually still on the first.
"It was a situation where I was talking with the chief of police of the Manchester Police Department in the anteroom, and the vote came up very fast," Martel said.
Fortunately he didn't have to make that kind of split-second decision with a gun in his hand.
It's been making the rounds…
• If certain Republican members aren't doing their best to embarrass Speaker Doug Scamman by preventing business from being completed on session days, they're certainly doing a good imitation of it.
• Tom Eaton's poll results show his chances of keeping his Senate seat are none too good – in fact they're quickly convincing him to run for executive councilor against Deb Pignatelli.
• What kind of person could have been spreading false rumors that Democratic Sen. Iris Estabrook of Durham didn't want to run for re-election?
• There's no truth to the rumor that the state motto will soon be changed to kill two birds with one stone: "Vote to Keep the New Hampshire Primary or Die."
• As the sand continues to pass through the hourglass, and the state GOP has little or nothing to show for a gubernatorial candidate, it actually becomes more likely that John Lynch could win enough Republican primary votes to run as a "D" and "R."
F&J TOTE BOARD
| | |
| --- | --- |
| VIRGINIA BEECHER: | The director of motor vehicles, renominated once again for her post, is living proof that it's not what you know, it's who you know. |
| DONALD TRUMP: | The businessman-turned-brand, says running for governor of New York is beneath him but leaves the door open to an independent run for president. |
| GEORGE BALD: | With economic crisis returning to the North Country, isn't this where the once and future Department of Resources and Economic Development Commissioner left off? |
| RAY BURTON: | The guilty plea of Mark Seidensticker, the executive councilor's former aide, to charges of providing alcohol and tobacco to a 14-year-old boy registers barely a blip on the North Country radar screen. |
| BOAT SPEED LIMITS: | Considering the pedigree of supporters, who woulda thunk that the proposal would be taking on water in the Senate? |
| N.H. PRIMARY: | With so many presidential candidates flocking here, you'd think it was for the last time. |