Flotsam & Jetsam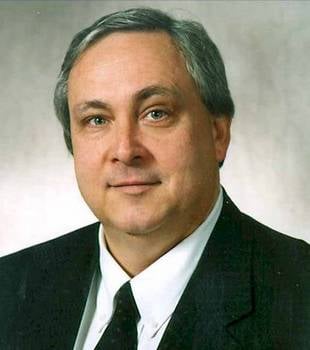 Career opportunity
Whether or not he decides to take on Congressman Charlie Bass in the 2nd Congressional District GOP primary, Senate Majority Leader Bob Clegg certainly knows how to turn the spotlight on himself.
The rumors that Clegg, a Hudson Republican, wants to take on Bass in September have been taking up ear space over the last few weeks, fueled in large part by the potential candidate himself – which should come as no surprise to ardent Clegg-watchers.
"We're very busy in the Senate, but when the session ends there may be some surprises come candidate filing time," he told The Telegraph's Kevin Landrigan.
Then this intriguing little codicil: "Charlie has a lot of fence-mending to do up in the North Country, that's for sure," Clegg told Landrigan, referring to Bass' participation in a South of the Notches call for Executive Councilor Ray Burton's resignation following the revelation that a longtime Burton campaign aide was a sex offender.
Then, as Landrigan pointed out, came what may have been the most intriguing little morsel of all. Congressman Jeb Bradley of the 1st C.D., speaking at a fund-raiser for Clegg's Senate re-election, turned to the majority leader and said, "It looks like we could be carpooling together next year."
Bradley, by the way, was another of the GOP Gang of Four – otherwise known as the entire congressional delegation – to call for Burton's resignation, although, he doesn't have any fence-mending to do. And neither do U.S. Senators Judd Gregg and John Sununu. To Clegg's mind, at least.
All of which raises not only politicos' hopes and daydreams of a super-duper congressional primary, but two intriguing questions as well:
• If Charlie Bass is vulnerable, why isn't Bradley, whose 1st C.D. overlaps Burton's district in Belknap and Carroll counties?
• Is Clegg at all tempted to keep his powder dry and take on another Burton-basher, Sununu, in '08?
You say "potato," I say "potatoe"
In case you've been wondering whatever happened to former Veep Dan Quayle, F&J found him — he's working as a headline writer for the Associated Press:
"N.D. Potatoe Storage Level Low 
BISMARCK, N.D. (AP) — The amount of potatoes in storage in North Dakota is at its lowest January level in 16 years, and officials say the waning Atkins low-carb diet craze is one reason…"
Dust off your resume
Arnie Arnesen might just be staring opportunity in the face now that she's been ousted from her job as a radio talk show host. How about these career choices to help her make lemonade out of lemons?
• Anchorwoman on WMUR-TV
• Greeter at the Concord Wal-Mart
• Steve Merrill's next law partner
• Warm-up act for all public appearances of Jeanne Shaheen
• Craig Benson's caddy at the Golf Club of New England
• Chief of staff for Congressman Charlie Bass
• Press secretary for Hillary Clinton '08 campaign
• Driver of Mitt Romney's SUV
Bidding war
In the rather seedy battle over awarding a contract to develop new child-support guidelines for New Hampshire, it's apparent that the child support guideline writing industry could use some new guidelines.
Consider that the state had only two bids to choose from when it put out its RFP for the child support rules. One was from R. Mark Rogers Economic Consulting of Peachtree City, Ga., whose principal was once jailed for failing to pay child support. The other was from Policy Studies Inc. of Denver, Colo., which develops child support guidelines but also earns a commission from state governments by collecting back child support payments.
In other words, pick your poison.
It is rather intriguing, however, that one of the folks who supported the Rogers bid was none other than Shelly Uscinski, a former Christian Coalition official in New Hampshire and aide to Pat Buchanan when he ran for president in '96. Add to that her status as a member of the board of advisers of the Citizens Commission on Human Rights, an anti-psychiatry outfit, and you'd have to say her "family values" credentials are pretty solid.
"Just about anybody who has to deal with child support and custody issues has had a poor experience," she said in dismissing Rogers' nonpayment rap sheet.
To which Uscinski, in a generous act of moral relativism, added: "Maybe this experience for him is a positive, because he himself has experienced what others are going through."
A-one-and-a-two
New Hampshire Public Television must have set a record – or at least come close to setting one — for most replays of a governor's State of the State address last month.
In fact, it seemed they were so frequent that, for a moment – only a moment, mind you — you almost began wishing for Lawrence Welk to return.
It's been making the rounds…
• Note to Frank Sapareto: If you really are running again for the state Senate, please consider buying another tie.
• Democrats are thinking that it could be an early Christmas present if Bob Clegg runs against Charlie Bass, and beats him, in the 2nd C.D. GOP primary. Bob Danderson could be another story.
• With Republicans so desperate to find a self-funded candidate to run as governor, why not just get it over with and ask John Lynch?
• Any possibility that Olympic skier Bode Miller is thinking of joining MADS — Mothers Against Drunk Skiers?
• Is state Rep. Jim Craig really running for the Dem nomination in the 1st Congressional District, or is he simply keeping the seat warm for someone else to run?
F&J TOTE BOARD
| | |
| --- | --- |
| CHARLIE BASS: | Considering this candidate has his own Abramoff-tainted hands, the New Hampshire congressman probably would have been better off staying out of the endorsement game in the race to replace Tom Delay as House majority leader. |
| VIRGINIA BEECHER: | The Division of Motor Vehicles director, under fire for her agency's screw-ups on processing car titles, proves that having Dick Flynn as your friend is about as good for job security as having tenure at UNH. |
| JIM COBURN: | The state rep from Windham – and the only GOP gubernatorial candidate, so far at least — is getting as much respect as Rodney Dangerfield. |
| GEORGE PATAKI: | Any link between the New York governor's budding presidential bid and his PAC's fundraising nosedive from $636k in the first quarter of '05 to $107k in the last quarter? |
| HUGO CHAVEZ: | If the president of Venezuela delivers cheap heating oil to New Hampshire, does that mean he's thinking of running in the '08 primary? |