'Flexibility' in the new LLC law
Knowing what your organization really stands for and knowing how to communicate that message is a business art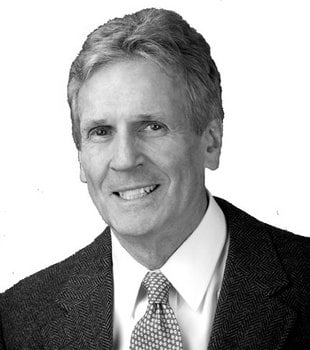 The main goal of the Business and Industry Association committee that drafted New Hampshire's recently enacted new LLC act was to make the law as user-friendly as possible for New Hampshire small businesses. But the new act also had another important goal — namely to make the act as flexible as possible, so that the members of both small and large New Hampshire LLCs could tailor their LLCs in written operating agreements to meet even the most specialized member needs.
In seeking to achieve this goal, our committee used a very simple method. Our starting point was Delaware's LLC law.
That act is universally recognized as the most flexible of all 51 U.S. LLC laws. I wrote a book on the Delaware act, and a key component of my book was a list of the 20 key "flexibility provisions" in it.
In drafting the flexibility provisions of New Hampshire's new LLC act, we basically photocopied into the new act these Delaware provisions, with only one significant exception. The exception was a provision of the Delaware law that provides for "series LLCs." Series LLCs are highly innovative and can provide major benefits for certain specialized types of businesses. However, their use can also involve major legal and tax risks.
The committee felt that, among other drawbacks, the inclusion of series LLC provisions in the new act could generate major controversy, and thus could jeopardize its enactment.
A fictional example
The most important and powerful of the new flexibility provisions in the new act are contained in Sections 107 and 115. Under these sections, an LLC operating agreement may provide for, among other things:
• The complete elimination of fiduciary and other duties as applicable to members, managers and other persons
• The elimination of personal liability for breaches of these duties
A law professor who is an expert on LLC law has written that the above provisions provide LLC founders with "a license to rape and pillage." The law professor happens to be a friend of mine, but while I agree with her that in certain circumstances these provisions could be abused, I think their potential benefits far outweigh that risk.
To illustrate with hypothetical facts about a New Hampshire businesswoman named "Mary Jones":
Ten years ago, Mary formed a single-member New Hampshire LLC to provide general contracting services. Her three daughters eventually became employees of her LLC. Now Mary wants to admit her daughters as LLC members, with significant voting power and a significant share of LLC profits. However, Mary knows that business can be hard on friendships and even harder on family relationships. So in the revision of her operating agreement that will provide for the admission of her daughters, she wants to provide that both as a member and as the manager of her LLC, she will have no fiduciary or other duties toward them.
Under the current New Hampshire LLC act, and especially in light of a 2011 New Hampshire LLC case called Johnston et al. v. Lakes Region Gaming LLC, it is doubtful that, with respect to her fiduciary duties and liabilities, her new operating agreement would be valid. Under the flexibility provisions of the new act, its validity won't be in doubt.
My experience suggests that there are dozens and perhaps hundreds of New Hampshire LLCs that have the same need for operating agreement flexibility that Mary Jones needs. Until now, this flexibility was available only in Delaware. Starting on Jan. 1, when the new act becomes effective for LLCs formed on or after that date and for existing LLCs that elect to be covered by it, it will be available in New Hampshire.
Attorney John Cunningham, of counsel to the Manchester-based law firm of McLane, Graf, Raulerson & Middleton, is author of "John Cunningham on New Hampshire's New LLC Act," available at cunninghamonnhllcs.com.