Finding prospective customers in a new era of SEO
Search engines have come a long way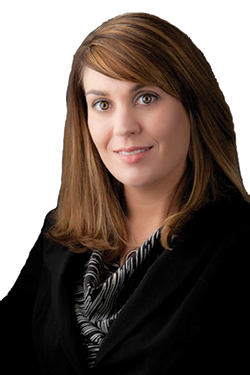 A few years back, the field of search engine optimization (SEO) was a vastly growing and wildly confusing industry. It was filled with "experts," "gurus" and "ninjas," all claiming to know how to work their way around and over the systems that behemoths such as Google and Yahoo had built to determine which websites should appear at the top of search results.
Working with an SEO company in those days was a bit like working with a shady investment banker. You couldn't really understand what they were talking about when they explained the process, it seemed off-color but not outright wrong or unlawful, and you received a report each month showing how well your chosen keywords were ranking in organic search results, along with a hefty bill (and you probably had no idea if any real work had actually been done).
You may have even seen some new business from this boost in search rankings, and you probably didn't ask too many questions.
But your website probably looked like a jumbled mess of keywords and jargon, with page titles like "NH Financial Advisor, Investments NH – Manchester New Hampshire, Concord NH." You probably had copy that had a bunch of keywords shoved into it, which then led your visitors to click random links and circle back to pages that made no sense to them. You probably also had your website on hundreds or thousands of Internet directories with names you had never heard of.
The problem is that the website was not built for your prospective customers, it was built with the sole intention of ranking well in searches. Prospective customers were not enticed to stick around, learn about you or make contact with you.
Since then, search engines have become MUCH smarter. Their primary focus is on building and maintaining a system that generates the best results for what a person is searching for. It was only a matter of time before they caught up to all of the random tricks and tactics used by SEOs to game their systems.
Google alone launched a crippling series of updates to its algorithm over the past few years that had a very specific goal: to eliminate the results achieved by backroom SEO tactics and improve the accuracy of organic search results based on what the person conducting the search is actually looking for.
There are many complex factors that search engines have built into their algorithms, and they keep quite a bit of that information to themselves. But they do share the high-level factors that affect search engine rankings, which include:
• A search engine's job is to give the person looking for something online exactly what they are looking for. If I search Google for "size 9 women's heels," I should ideally receive results including websites where I can purchase size 9 women's heels, and not a blog post about why size 9 women choose heels over flats.
• Search engines have updated their algorithms to give more weight to links from more established websites. A link to your site from your local business-networking group is OK, but a link to your site from ABCnews.com is exceptional. And the more of these you are able to secure, the better your site will perform.
• Factors such as the length of time a visitor spends on your website, how many pages they viewed, how many links they clicked, and whether they clicked to share any of your articles or content with their own social media communities all play an important role in helping the search engines determine whether your information is a better answer to the search a person is doing than your competitors' answer to the same question.
What can you do to achieve great results in organic search?
The easy answer is give the people looking for information online exactly what they are looking for.
More specifically, in order to perform well in organic search results, it is imperative to write exceptional copy (generic copy will not generate results), consistently add this exceptional copy to your website (this is where blogging comes in), give people the easy tools they need to share it and share it yourself in places where like-minded people will find and continue to share it.
You still need to have a well-built foundation (the code on your website must be clean and easily crawled, organized into specific categories and pages must load quickly), but exceptional content is like the gift that keeps on giving. An article written five years ago can still perform at the top of search engine results for that topic, and can continue to drive new business to you for years to come. nhbr
Melissa Albano-Davis, principal of Grapevine Marketing, Manchester, can be reached at 603-685-4782. ext. 101, or melissa@grapevinemktg.com.