FEMA releases preliminary flood insurance rate maps for Town of Lincoln, Grafton County
Community officials, residents are encouraged to examine maps to become aware of new flood risks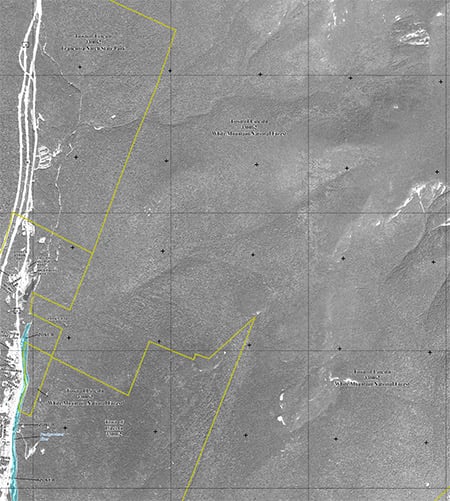 As part of the Federal Emergency Management Agency's nationwide program to modernize flood insurance rate maps, it has released online new preliminary maps of the Town of Lincoln and a flood insurance studies of all jurisdictions in Grafton County.
Flood insurance rate maps indicate whether properties are in areas of high, moderate or low flood risk. Community officials and residents are encouraged to examine the new preliminary flood maps to become familiar with flood risks in their community and see whether the flood zone has changed around their property, said a FEMA press release.
In reviewing the new maps for the Town of Lincoln, many property owners may find that their risk of flooding is higher or lower than they thought. If the risk level for a property changes, so may the requirement to carry flood insurance.
The maps have been updated using new elevation data and analysis of the East Branch of the Pemigewasset River in the Town of Lincoln. FEMA will work with the Town of Lincoln to determine a path forward for potential accreditation of the Lincoln Flood Control Dike, also referred to as the Lincoln Levee.
Once FEMA and the Town of Lincoln determine that the maps will proceed towards becoming effective, there will be notification of a 90-day comment/appeal period, during which the public may comment on or appeal the mapping analysis by presenting scientific or technical data supporting their position. The flood insurance rate maps and flood insurance studies will become effective approximately eight months after resolution of any comments or appeals received.
The maps can be viewed at each community's municipal office, or online at the FEMA Map Service Center, where a state and then county must be selected before clicking on "Get Preliminary FEMA Map Products". Scroll down to the bottom of the FIRM listing and click on the index panels to find your location. Once you have found your location, note the panel number then go back to the FIRM listing and click on the panel number desired. Every community will receive both a paper copy and a digital copy of the new maps to share with their residents for review before the maps become finalized.