Event seeks to give tips to NH women on how to run for elected office
Women's Foundation to offer nonpartisan training session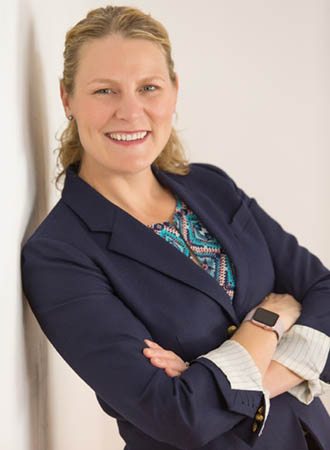 The NH Women's Foundation is partnering with the national nonprofit VoteRunLead.org to hold a one-day training session for Granite State women to learn how to run for political office.
The event, which will be held on Saturday, Sept. 23 at Manchester Community College, will feature networking, training sessions, a panel discussion with elected New Hampshire women leaders and opportunities to hone political skills. The training session is free, though registration in advance is required by visiting voterunlead.org/events.
The event is part of VoteRunLead's "Run As You Are" campaign, which focuses on teaching women how to utilize their existing skills to enter a political race, regardless of political party affiliation.
Since last fall's general election, more than 8,000 women have signed up with VoteRunLead for an online or in-person workshop, said Tanna Clews, CEO of the NH Women's Foundation.
"When women run for office, they're just as likely as men to win – but the problem is far fewer women run for office in the first place. We believe we can change that by providing encouragement, community, training, and mentoring to women who are ready to run, or just considering it," said Clews, who noted fewer than a third of seats in the NH Legislature are held by women.
"We've found that when there is 30 percent or more of female representation in the room, that decisions and policies are made that improve the economy and overall health of our communities," said Erin Vilardi, founder and CEO of VoteRunLead. "Getting more women into politics is critical to ensuring that smart decisions are being made on our behalf. There are also no rules or experiences that qualify someone to be a political leader and there is no definition of who aspires to leadership. Anyone that has the passion to serve their community is able to be a leader."
Women currently hold 19 percent of seats in the U.S. House of Representatives – that's 83 out of 435 seats – and 21 out of 100 U.S. Senate seats, according to VoteRunLead. In addition, only four women have been appointed as Supreme Court justices in the history of the court; three of them are currently serving. And currently only four U.S. governors are women.
"We have 500,000 elected positions in the United States, and it is time for women to have equal representation. VoteRunLead.org offers more than 60 free training resources that can be viewed online and additional in-person training workshops and one-on-one mentoring with women well-versed in the political workings of our country," said Vilardi. "It's time for women to step up. With the enthusiasm we've seen since November's election, we are excited to see what we can do in the next several months and years."