Even if you win, you might lose
Understanding the Trump administration's increased scrutiny of H-1B employers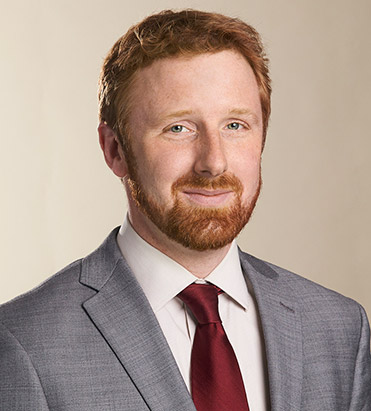 At any given moment, there are a million or so temporary foreign workers in the United States working for and on behalf of U.S. employers. Just south of a half-million of them are H-1B specialized knowledge workers, or workers in jobs that, by definition, require the knowledge of a person with at least a bachelor's degree in a particular field of study.
Each year, in the months leading up to April, tens of thousands of potential H-1B employers embark on the tumultuous journey of sponsorship. Most of these employers only hope to sponsor a few of the new flock of H-1B workers, with a handful of exceptions in the information technology industry who sponsor thousands. They process paperwork, counsel their potential H-1B employees, get ready to file their H-1B petitions on April 1 and await the results.
This annual migration, however, is fraught with risk. The H-1B visa category is numerically capped at 85,000 total visas and this cap has been reached almost immediately in each fiscal year since 2009. April 2017 was no exception.
During the week of April 3-7, U.S. Citizenship and Immigration Services (USCIS) received 199,000 total petitions for the 85,000 available H-1B slots. The 85,000 petitions were selected in a random, computerized lottery with only a one-in-two of winning. According to U.S. Department of Labor data, roughly 500 to 600 of those petitions would have been for H-1B employees destined to land in New Hampshire — with an average salary of approximately $83,000 per year.
Most H-1B employers believe that the lottery is their biggest hurdle to H-1B sponsorship. But recent announcements from the myriad of federal agencies charged with enforcing U.S. immigration laws highlight continuing challenges.
In April, DOL announced plans to protect U.S. workers from H-1B program discrimination and the Department of Homeland Security, and USCIS in particular, announced additional measures to deter and detect H-1B visa fraud and abuse.
More recently, Labor Secretary Alexander Acosta announced a more robust DOL enforcement policy, designed to "enforce vigorously" immigration laws relating to the administration and enforcement of non-immigrant visa programs.
The USCIS notice, "Putting American Workers First," announced additional measures to detect and deter H-1B visa fraud and abuse. First, USCIS has established an email address allowing anyone, "including both American workers and H-1B workers who suspect they or others may be the victim of H-1B fraud or abuse," to submit to USCIS information about alleged H-1B violations and other information (USCIS intends to use the information for investigations and referrals to other agencies).
USCIS also intends to implement a more targeted approach with regard to worksite visits — unannounced compliance checks by USCIS representatives — in order to identify employers who are abusing the H-1B program.
Indicators that might compel a site visit include:
• The H-1B worker is not being paid the wage certified on the Labor Condition Application, or LCA.
• A wage disparity between H-1B workers and other workers performing the same or similar duties.
• The H-1B worker is not performing the job duties specified in the H-1B petition.
• The H-1B worker has less experience than U.S. workers in similar positions at the same company.
• The H-1B worker is not working at the location certified on the LCA.
Finally, in a notice issued on April 4, DOL announced that it will "protect American workers against discrimination" by initiating investigations of alleged H-1B program violators; considering changes to the LCA, which is a requirement of the H-1B petitioning process, in order to provide "greater transparency for agency personnel, U.S. workers and the general public"; and continuing to evaluate the H-1B program "to provide greater protections for U.S. workers."
The most recent DOL announcement includes plans to co-opt Wage and Hour Division resources to conduct civil investigations and more robustly refer fraud to criminal investigators.
Although these announcements do not impose any additional requirements on H-1B winners, they do serve as important reminders of the program's strictures. Employers should review their immigration sponsorship policies and ensure those workers are in full compliance with the terms and conditions of employment as represented on the LCA and H-1B petition. As part of any immigration compliance program, employers should routinely audit their Forms I-9, and ensure their H-1B Public Access Files, which contain the LCA and other required documentation, are complete and up to date.
While any H-1B employer may experience a USCIS site visit, the focus of the administration appears to be on H-1B-dependent employers and employers who routinely place H-1B workers at third-party work locations (e.g., IT staffing/consulting firms).
This interpretation is reinforced by yet another recent USCIS memo, issued on March 31, which may make it harder for some companies to sponsor computer programmer positions for the H-1B visa classification, making it clear that USCIS intends to focus their investigations on the large IT industry staffing firms, which constitute the vast majority of H-1B winners every year. Others, however, should be mindful of program requirements.
Based in Manchester, Nathan Warecki is an associate in Nixon Peabody's Commercial Litigation Group.