Evelyn LeBrun and the PELRB
Remembering the Public Employee Labor Relations Board's longtime executive director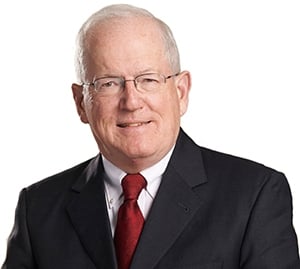 When Evelyn C. LeBrun-Garofalo, age 94, died Sept. 5 at a Concord retirement home, a significant player in the history of New Hampshire labor relations passed into history.
Evelyn LeBrun, as she was named then, was the first executive director of the Public Employee Labor Relations Board when it was established in 1975. She served in that capacity until 1990 and was responsible in large part for establishing the board, its processes and place in New Hampshire.
Evelyn was born in Suncook and never moved too far from there, living in Concord and Bow with her husband George, who passed away at too young an age. Later, she married Sal Garofalo, a family friend, with whom she spent time in Florida and New Hampshire. Sal survives her. She was survived also by four children and many grandchildren and great grandchildren.
The Public Employee Labor Relations Act was set up to govern the relations between public employees and their employers and supervise the newly created right of collective bargaining for state and local government employees.
Interestingly, this law was signed by Gov. Meldrim Thomson, perhaps the most conservative governor of the second half of the 20th century. Reportedly, he traded a public employee pay raise for his agreement to sign the law.
Thomson named the first five members. He tapped Gen. Edward J. Hazeltine of Merrimack, retired businessman and banker, to lead the panel, along with management members Edward Allman of Manchester and Richard Cummings of Hanover. Labor was represented by city employee labor leader James Anderson of Manchester and private employee labor leader Joseph Moriarty of Lee. Hazeltine hired his longtime colleague, Evelyn LeBrun, who had worked with him at Associated General Contractors of New Hampshire, to administer the board.
In September 1976, shortly after Labor Day, the Manchester Education Association called a strike of Manchester teachers. Such strikes were and are illegal under RSA 273-A.
Not wanting to get the attorney general's office involved in settling a municipal-level strike, then-Attorney General David H. Souter called his predecessor, Warren B. Rudman, then in private practice at Sheehan Phinney Bass & Green, to represent the board. Rudman came out of his office on the 18th Floor at 1000 Elm St. and, in a loud voice, called out, "Does anybody around here know anything about public employment law?"
This writer, then a third-year associate, had done his senior research paper at the Cornell Law School on public employee labor relations in the State University of New York System, and volunteered. Before we knew it, we were headed for the Manchester District Court building, with law book in hand, reading the statute and seeking to negotiate a settlement of the strike.
Several days later, the strike settled and General Hazeltine invited us to his office to retrieve cartons of files on cases previously heard by the board.
Thereafter, for a decade and a half or so, Evelyn LeBrun, Ed Hazeltine, the board and counsel, helped figure out what unfair labor practices meant, what the scope of management rights in New Hampshire were and tried to help public employers and employees realize that there was a new system in place.
Among the memorable experiences was one that occurred during the administration of Gov. John H. Sununu, when the State Employees Association announced a one-day "sickout."
As an illegal strike, the PELRB met, issued an order prohibiting the action and asked counsel to get the order enforced by the Superior Court. The clerk of court located the only judge he could find at a late hour: Superior Court Judge David H. Souter.
But it turned out the union president had left the state "on business," so he was not served, the sickout occurred, and, afterwards, the governor and his counsel, Steve Merrill, asked to be briefed on the process. I have always reflected on the involvement of those three — Sununu, later White House chief of staff; Steve Merrill, later governor; and Justice Souter.
Evelyn LeBrun was involved in all this. She will be missed.
Brad Cook, a shareholder in the Manchester law firm of Sheehan Phinney Bass & Green, heads its government relations and estate planning groups.