EPA launches lead paint education effort on Seacoast
Initiative seeks to boost compliance with rules by housing industry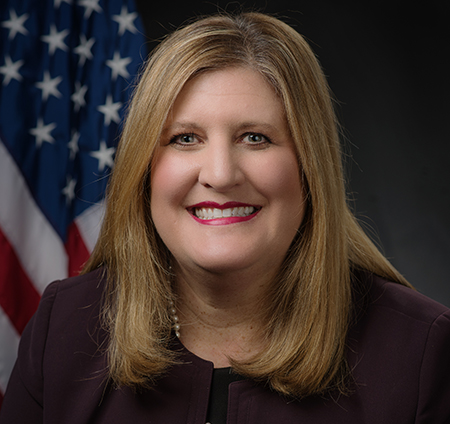 An initiative aimed at improving compliance with laws that protect children from lead paint poisoning has been launched by the U.S. Environmental Protection Agency's New England office.
Earlier this month, the office began sending certified letters to about 400 home renovation and painting contractors, property management companies and landlords in and around the Portsmouth, NH, and Portland, Maine, areas.
Under the initiative, EPA will provide educational materials on lead paint rules, and it will outline steps the agency is taking to increase compliance on the part of these entities with the federal lead-based paint Renovation, Repair and Painting (RRP) Rule under the Toxic Substances Control Act. The RRP Rule became effective in April 2010.
Alexandra Dunn, regional administrator of EPA's New England office, said what she called the "place-based initiative" is a focused effort "aiming to reduce lead exposure in the Maine and New Hampshire seacoast areas, where there is a large amount of older housing stock that hasn't been renovated and lead paint has not been removed."
EPA said it met with stakeholders and local governments in both Portsmouth and Portland at the end of April, and there will be continued outreach in May.
Over the course of several weeks in June and July, it said, the agency will conduct inspections of renovation, painting and property management companies in the area to assess compliance with the RRP Rule.
EPA said it may also assess compliance with the Real Estate Notification and Disclosure Rule, which requires landlords, property management companies, real estate agencies and sellers to inform potential lessees and purchasers of the presence of lead-based paint and lead-based paint hazards in pre-1978 housing.
"Enforcing lead paint notification and worksite standards helps to level the playing field for companies complying with the law, as well as helps to provide a safer and healthier environment for children," said Dunn.
EPA engaged in similar efforts in the New Haven, Conn., area in 2014; in the Nashua, NH, area in 2015; and in the Lewiston/Auburn, Maine, area in 2016.
As a result of those efforts, EPA said, it "has educated thousands of individuals either engaged in this type of work or impacted by it, settled numerous formal and informal enforcement actions, and levied fines against the most serious violators. Importantly, because of the compliance assistance provided, many renovation firms have stepped forward to become newly certified and have sent their workers to be trained."