Engineering a career
More women are entering, and thriving in, a field that was once far less welcoming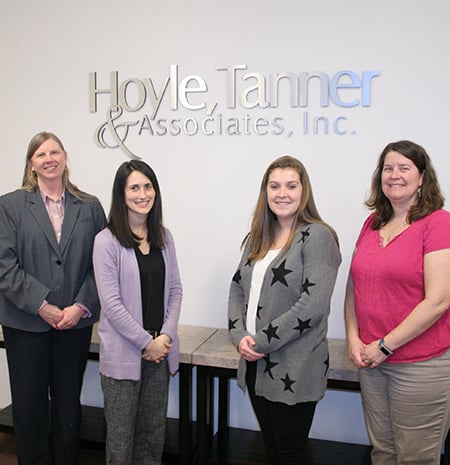 There were not many women engineers in 1977, when Lisa Martin, president of Quantum Construction Consultants in Concord, was attending college. 
"My first thermodynamics class, the professor came over to me and said, 'I think you're in the wrong class.' And I said, 'Well is this thermodynamics?' He looked shocked and said, 'Yes.' And I said, 'I'm in the right class,'" recalls Martin.
In the mid-1980s, when Heidi Marshall started her civil engineering career, "there were days I feared for my well-being because contractors were a little aggressive and aggravated that a woman was telling them what to do." 
Even among her peers in the office, "there were definitely references to inappropriate things and times you just wanted to walk out because it was just really inappropriate, but you didn't because you needed your paycheck and you liked the work you were doing," she says. 
But over time, both women agree, as more women have entered the engineering field, the attitude among colleagues and contractors has changed — or at least is in the process of changing.
Today, according to the U.S. Bureau of Labor Statistics, 14.8 percent of all civil engineering and 9.4 percent of all electrical engineering jobs are held by women.
14.8% of all civil engineering and 9.4% of all electrical engineering jobs are held by women
Manchester-based Hoyle, Tanner & Associates, where Marshall now works, employs 16 female engineers as part of a team of 56. 
Marshall's colleague, Katelyn Welch, who graduated from UNH in 2016, says the work environment, even at construction sites, is very different now. 
"I go out to a job site and I find they respect what I have to say. It's never been a hassle for me," she says.
Building a network
Last fall, NH Department of Transportation Commissioner Victoria Sheehan organized a meeting to gauge interest in establishing a New Hampshire chapter of the Women's Transportation Seminar. The international association was founded in 1977 to advance women's professional development through education and support systems among transportation professionals. Men are also included in the organization's membership.
"It's an organization that promotes diversity and providing opportunities for women," says Sheehan. There are WTS chapters in Massachusetts and Maine, and Vermont is also working to set up one, says Sheehan.
"We want our team in the department to reflect the population we serve, so increasing diversity is one of my personal goals. We thought establishing a chapter in New Hampshire may be a way of pooling our resources because it would be public and private sector membership and talking about what industry can do to help young people consider careers in engineering, but especially careers in transportation," she says.
With limited resources, NHDOT has been more focused on technical training, but WTS would provide additional support in regard to soft skills, mentoring, leadership and educational experience beyond just technical learning, says Sheehan.
"I think we're all guilty at times of underestimating ourselves and not having self-confidence to put yourself out there, so one of the things WTS did for me was it exposed you to all levels of transportation," says Sheehan. "When you're in a professional setting, there's a lot of respect for your supervisors and leadership in our organization, whether you work for a large engineering company or state DOT, but the WTS organization provided a setting where you could talk to folks as equals and really learn from them as to how they were able to seek out opportunities and better themselves."
She adds that "what's really beneficial about organizations like WTS is you get to know folks at a personal level and therefore ask them questions about work-life balance and to get pointers on how to present yourself and how to ensure you're well positioned to compete for opportunities when they arise."
In May, WTS International will host its annual conference in Boston, where Sheehan plans to ratify the New Hampshire chapter, which aims to hold its own events this year.
"I'm looking forward to that happening in New Hampshire," says Martin, who went to the first meeting. "Those kind of groups are very good mentoring groups. For me to attend, I'm at an age I'm not attending for my benefit. I'm looking forward to retirement and hanging out with my grandchildren, but you're going to meet young engineers, and they can discuss what's happening in their company and what do I think of this, and chances are what they're going through I've been through before and I can provide guidance. I think it's a good networking association for young women or any age woman for that matter."
Growing demands
Sheehan also wants to form a local WTS chapter to help resolve the transportation and engineering industries' struggles to attract talent.
"I always say the department would not be successful if not for the talented consultants and contractors that work on our projects, because we do outsource a lot of projects," says Sheehan. "So when we focus on diversity, we want to get the private sector to attract talent so we can be successful as a sector."
While there has been a push to encourage women to pursue STEM-related careers, she says, "overall we're concerned there's not as much interest in civil engineering and related disciplines as there are in other types of engineering. When we look at the work in the next decade to 20 years, we want to do everything we can to promote our industry. It's not about just encouraging women to be involved in engineering – it's ensuring that students are continuing to pursue those graduate courses that support our industry as a whole."
FastTrack, the federal government grant program that funds infrastructure projects, will need to be reauthorized by Congress in 2020, leading to more contracts available to engineers and therefore more demand for a growing workforce, says Sheehan. 
In his State of the Union address, President Trump mentioned infrastructure funding as a policy with bipartisan support (though no infrastructure bill has come to fruition since the president first proposed it upon entering office in 2017).
With bridges that are a half-century old or older, future infrastructure authorizations should require more upfront work now to extend the lifecycle of existing assets, says Sheehan.
According to women engineers working in the space, the industry may not have enough staffers to address a potential influx of federal funding.
"There's certainly a shortage in the industry of hirable candidates," says Nicole Davis, marketing and public relations specialist at Hoyle, Tanner. "If you poll most engineering firms, at least the ones I've spoken to, everyone seems to have a position on the street they're looking to fill. I don't know if we're turning out enough candidates from the engineering schools to fill the need for the number of engineers that we need in the profession." 
Likewise, in the world of electrical engineering, Eversource has encouraged its engineers to promote STEM to students, which they do, through in-class presentations and activities at places like Pinkerton Academy in Derry and Manchester Community College's STEM and Girls Career summer camps.
"A lot of businesses are stepping up," says Eversource spokesperson Kaitlyn Woods. "I don't know how many are in engineering, but here in New Hampshire, we have 133 positions that are open that we're trying to fill. It's important that businesses are helping to shape curriculum to get kids interested into moving into those positions that we are going to need to fill in the future."
Introducing STEM early on
All of the women interviewed agree that early exposure to STEM activities and a variety of career options are vital to introduce students to future opportunities, which is also critical for employers struggling to find young talent.
Three of the women engineers interviewed had been encouraged to pursue engineering by their engineering fathers, and Marshall named a teacher who served as a STEM "champion" for her and other classmates who pursued STEM careers.
"The biggest influence that got me into engineering was my father because he's an engineer, still alive at 97," says Martin, whose two older brothers and younger sister have engineering degrees or work as engineers. "He was mechanically inclined, so there were things I learned from him that I could not learn on my own."
Likewise, Lindsay Chlus, a young control associate engineer at Eversource, became interested in engineering from her experience of being pulled into her father's projects. 
"It was just kind of the way we did things around the house, if he was working on a project, bringing me in and doing calculations and figure it out as well," she says.
Engineering is a field that requires a solid understanding of mathematics, which many of the women had taken to, but Welch points out that the conversation regarding mathematics can fool young people into thinking engineering is not attainable. 
"You don't have to be brainiac-smart to get into engineering. I think that's what people need to understand. You can do it; it just takes hard work. It takes dedication and motivation," says Welch. 
Hands-on activities can also help students better understand the broad concepts of math, argues Julie Walsh, a distribution engineer at Eversource.
Overall, it's the rethinking about gender dynamics that is helping women succeed in what were once male-dominated fields.
"When my nieces were 2 or 3, instead of getting them a doll for their birthday, I'd give them Tonka trucks because they can play with the trucks just as much as the dolls," says Martin, whose engineering family endorsed the idea but still got a kick out of the gifts that were outside gender norms. "All of my nieces are in very good fields — two engineers, one geologist, one vet."
Part of encouraging women to pursue STEM careers, says Martin, "is upbringing, environment. You're never really going to see quality in the workplace until you see quality in the home, and I'm seeing that now. When I see younger women engineers and younger women in other fields and they're married with kids and the husband stays home because the kid is sick — that tells you it's starting to become a more equal world for women that are in the workplace."