Effective use of email in construction
Consistent, focused practices improve project management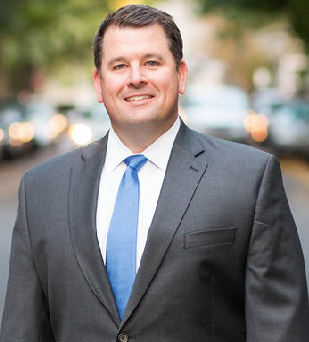 For better or worse, email is the tool most builders employ to enable communication regarding the facets of a project that aren't found in plans and specifications or in the contract documents. By using email thoughtfully, builders can use email advantageously. But when communicating by email it's important to bear in mind several considerations:
Who is the audience?
This question is more nuanced than it might seem initially. While an email's first audience is its addressees, it is wise to anticipate an expanded audience that might include executives, engineers, architects, attorneys, judges or juries, if a dispute arises. As a result, email should be limited to professional matters, focused on the subject matter to be addressed and clearly written to address the defined subject matter.
When developing email practices, considering the extended audience should help to focus each email on the considerations relevant to your communication and to avoid email that goes off target.
Why send this email?
It's important to answer this question succinctly. The "high-level" answer should be reflected in the subject line of your email. The details that follow should be limited to addressing the matter(s) in the subject line. Discussion of matters unrelated to the expressed subject should be avoided and saved for your next correspondence.
Consider writing a new email, with a new subject line, when your message has strayed from the subject line rather than continuing a chain of email that has gone off point. Following this practice will help the recipient quickly identify the reason for the email, prioritize it among the many and refer back to it later. As a side benefit, the communication will appear focused, organized and professional.
If it's difficult to identify concisely why or whether an email should be sent, whatever follows is probably best left unsaid and unrecorded. It's smart practice to avoid sending project emails out of anger, annoyance, sarcasm or humor. Nobody likes a humorless person, but email is tone-deaf or worse – susceptible to multiple tones. Once sent, it's safe to assume that an email will form part of the project record forever, for better or worse.
When is email necessary?
There are instances when it's critical to memorialize your communications with other parties in writing.
When tasked with something beyond the scope of work or that differs from the plans, specifications or contract, confirm what has been asked through email. An email confirming the prior communication(s), the understanding of the task and the intended resolution is critical to documenting projects accurately and favorably.
Email addressing these matters achieves at least three important objectives: it provides a contemporaneous record of the event; provides the requesting party notice of the intended resolution; and provides the receiving party the opportunity to respond, object or seek clarification of the information provided. Addressing these matters contemporaneously can significantly affect the likelihood of being compensated later if a dispute regarding changed performance arises.
Contemporaneous emails regarding matters in dispute are powerful and credible weapons corroborating a version of events. Email can be used to reflect and confirm conversations between parties whose positions and recollections may differ and change over time. Because project correspondence is a significant piece of the overall record of a project it's critical to fill in details regarding matters of dispute.
This practice can prove invaluable in establishing the circumstances of a dispute and the parties' positions if a dispute ripens into litigation.
For the same reasons, it is vital to respond to inaccurate records of conversations or events that meaningfully undermine the facts or cast matters falsely. In the hindsight of a project, inaccuracies that go unchallenged by omission become more difficult to discredit.
While it's not necessary to respond to every minor inaccuracy, it is imperative to insure that another party's version of events does not completely control the written narrative of the project. Long before any matter becomes contentious, it's important to address meaningful inaccuracies in the written narrative to provide a more complete picture of the project. This is crucial to avoid the scenario where only oral testimony is left to challenge another party's oral testimony and unchallenged record of events.
Under that circumstance, it's far more difficult to establish a version of events that contradicts another party's testimony that is corroborated by the written record of events.
Applying consistent and focused email practices improves project management. More than just developing the record of a project, consistent practices address questions regarding performance in a compelling way. Better still, it may limit or avoid disputes altogether. For those disputes that can't be avoided, a thorough record will better position a firm to address problems head on.
Attorney Corey N. Giroux, a partner with Strang, Scott, Giroux & Young, Boston and New London, NH, can reached at 603-526-2120 or corey@strangscott.com.​