Dyn to host web performance user conference in August
Keynote speakers include Dean Kamen and former Governor John Lynch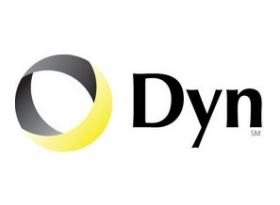 Those interested in web performance and Internet infrastructure are encouraged to attend the "Geek Summer Camp" conference to be held in Manchester in August.
The conference will be hosted by Dyn Inc.., a Manchester-based provider of DNS services whose customers include Twitter, Zappos and Etsy. The two-day event, to be held August 7th and 8th, is open to both Dyn customers and non-customers.
The keynote speakers at the conference include some of the biggest names in tech innovation and web performance. They include:
· Dean Kamen, the inventor of the Segway and founder of FIRST, a program that gets students interested in science, technology, and engineering
· Former longtime New Hampshire Governor John Lynch
· Cricket Liu, vice president of architecture at InfoBlox and an expert on DNS
· Joshua Baer, managing director of Capital Factory, a seed-stage mentoring program for startups and chief innovation officer at email intelligence company Return Path
· Mark Imbriaco, vice president of technical operations at Github and longtime Dyn Thought Leadership Council member
In addition to this lineup of keynote speakers, there will be panels on topics covering innovation, speed and optimization, scalability and redundancy, security, and managing and controlling infrastructure. These panels will be conducted by leaders in tech companies like Box, Etsy, and Red Hat.
While there will be a lot of information to be learned, there will also be plenty of fun to be had at Geek Summer Camp. The first day will conclude with a concert headlined by multi-platinum selling South African Rock band The Parlotones.
"We have been to hundreds of conferences all over the world," said Kyle York, Dyn Chief Revenue Officer. "But, none of them will be like Geek Summer Camp. This is one of a kind and the can't-miss event of the summer.
Registration for the camp is now open, but the number of passes is limited. Tickets are $79 for DynECT customers before June 30 and $99 after; and $179 for non-customers before June 30 and $199 after. For more information or to purchase tickets, visit http://dyngeeksummercamp.eventbrite.com.