Dumont: What you can do now that the coronavirus has made landfall
Thoughts on how leaders can avoid the riptides and undertows in uncharted waters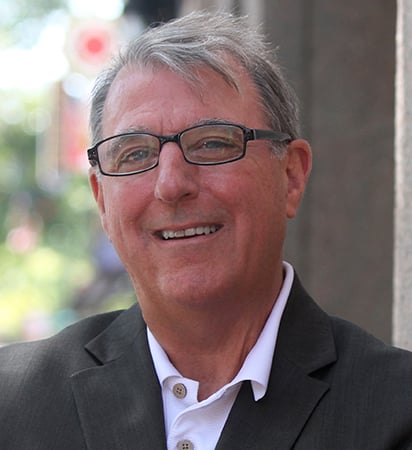 So, how was our week?!
The virus of the century washed ashore like a nor'easter. With it, we have been washed into the uncharted waters of a generation. It's high tide. We're not sure when this tide will ebb and how well the sea walls will hold. We are hopeful.
The pandemic is a seminal, shared experience that is akin to the "I remember where I was" events. Our collective subliminal memories, though, will be positively imprinted by those people and organizations that through the firestorm gave us understanding, compassion and a collective sense of hope for the days ahead.
In the midst of the vortex, we think of and thank our neighbors who are helping us to get through this. The scientists. The physicians, nurses, medical technicians, and their support teams. The first responders. The grocery and retail workers, supply chain and logistics. The restaurateurs and food service employees who are prepping meals to go. The hospitality workers who are ensuring there are places to stay for those who need to travel. The federal, state and local government employees and leaders who are rallying 24/7 to ensure government continues to provide the necessary services. The long-term care professionals who are caring for our parents and grandparents, and those who are most at risk. The journalists who are working 24/7 to help distribute the essential information.
We're WFH, SFH, CFH (work, school, church from home). We're finding ways to stay in touch while social distancing. We're Zooming, Skyping and FaceTiming.
These are the gray sky days when we hope the work we have done during the clear sky days to strengthen our organizations, and the people in them, will help us stay on course and weather this storm. We're making up the playbook as we go … together.
There will be tough days ahead. We can't know for sure what they will bring. We need to be wary of the riptides and undertows that can bring us under. What we do now will help chart the way forward when the tide subsides.
Organizations that are rooted in character are committing and providing leadership to their customers, employees, suppliers and communities with empathy, humility and purpose. Authentic, they are being better positioned to emerge from the storm the stronger. They are demonstrating that they are understanding the needs of their customers and will "be with them" as they progress through the vortex. Consumers respond by finding them worthy of their trust.
Cases in point are the restaurants and other businesses in New Hampshire that responded to the need for our neighbors who are food-insecure, providing important personal protection equipment for healthcare providers, the distillers who did a twist on making lemonade from lemons with making hand sanitizer from alcohol, Southern New Hampshire University, which provided and released insights to its significant experience with online learning pedagogy available to other higher education institutions.
Leaders should continue to ensure the hatches are secure to ride out the storm … while preparing to assess the organization for its ability to adapt and adopt to the new normal.
Update your SWOT analysis. Reach out to your advisors. Reach out to the amazing array of public resources that are at the ready to help. Reach out to your industry thought leaders. Reach out to smart thinkers and academics. Say thank you, support and bolster those on the front-line, and their families. In fact, if possible, keep an extra eye on the needs of the families so the front-line doesn't have that worry.
We are only as good as we are healthy. Leaders need to model the behaviors they desire from those they lead. In times of fear, leaders need to be thoughtful, demonstrating vulnerability while harnessing the strength of our collective courage. Ken Blanchard put the spotlight on "Servant Leadership." Simon Sinek has updated it with "Leaders Eat Last."
The leadership formula for the immediate days ahead:
Observe. Study. Learn. Listen. Act. Communicate.
Communicate some more.
A New Hampshire resident and native, Clark Dumont is a Fortune 500 communications leader and principal and founder of Dumont Communications LLC. He can be reached at dumontcommunications.com.