Developing new leadership
Why companies have a pressing need to establish effective programs that build new leaders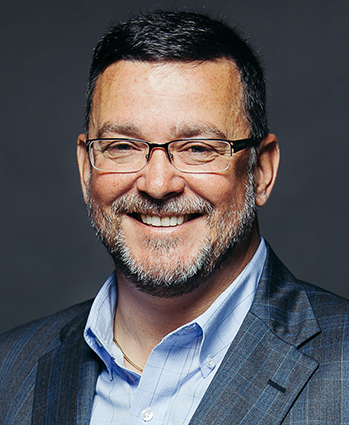 Within any organization and society, some of the people who would make fine leaders avoid pursuing leadership roles. This can be a big problem because any leadership void will be filled, and those who step in aren't always the best for the job. We've seen this throughout history in various governments, organizations, corporations and institutions around the world.
People within any organization look to their leaders for guidance, direction, instructions, answers and permission. Those in leadership roles set the general tone and attitude of an organization. As such, leaders are granted tremendous opportunities to foster positive change.
Most successful organizations build leaders who also attract the best talent, while failing organizations can usually point to leadership for steering them into cultural problems or financial trouble that better skilled leaders would avoid.
Therefore, we owe it to our organizations and our people to create a culture of good leadership.
Why would highly competent and talented people avoid the responsibilities and rewards of being leaders? Several reasons:
• They don't believe that they have leadership skills.
• They lack confidence.
• They haven't developed their power of influence.
• They have not been inspired.
• They have no leadership development experience or lack managerial training.
• They fear the potential consequences of their decisions.
Many potential leaders fail to realize they possess leadership qualities because they never really considered the situations in their lives when they had to step up and lead. If you question your own leadership capability, just think about the times you've recognized a problem and took initiative to help others solve it.
Opportunities to demonstrate leadership arise regularly in the home, in the classroom, on the playground, at volunteer events, in the office, on the job site, in social settings. We often step into leadership roles without thinking about it because we see that it needs doing.
When considering the people you want to support and promote as leaders in your company, you may want to ask, who are the influencers? They might be among the senior managers but very often we find people of influence holding various staff positions. We tend to know who they are, through observation and by performance review data. How do we motive them to step up?
Leadership can be developed in people. It's exciting to witness someone take on a leadership assignment with doubt and then realize they had it in them the whole time. You can see their confidence begin to soar!
We can point to four key factors that illustrate the growing need for successful leadership programs:
1. The very low unemployment increases options for talented managers and staff to move.
2. According to a well-documented 2015 study (Groysberg & Connolly, Harvard Business Review), the top three things CEOs worry about most are:
• Finding talent
• Developing a talent pipeline
• Proper development for the modern workplace
3. Millennials make up 50 percent of the workforce and they welcome development opportunities. According to Gallup, 87 percent of millennials cite professional and career development as "very important."
4. Only 13 percent of surveyed companies believe they develop their people well, according to Deloitte's "2016 Millennials Survey — Winning Over the Next Generation of Leaders."
That low confidence level points to the growing urgency of establishing effective development programs. This extensive Deloitte study points out the top three organizational development needs concerning millennials as leadership; culture and engagement; and learning and development.
With unemployment at historic lows, competition for the best talent grows ever more intense. For many companies whose managers and executives are aging out of the workforce, the problem of recruiting and developing talent for their leadership positions has reached a crisis level.
As we've seen in the studies cited, the talented millennial generation, now fully integrated with the workforce, is seeking out organizations willing to invest in their career and leadership development. It's up to today's employers to design and implement a customized leadership development program that fits their culture and serves the company's future interests.
Russ Ouellette, managing partner of Sojourn Partners, an executive leadership strategy and coaching firm in Bedford, can be reached at 603-232-9403 or sojournpartners.com.