Creating a culture of accountability
What happens after a business reaches the 'we survived' plateau?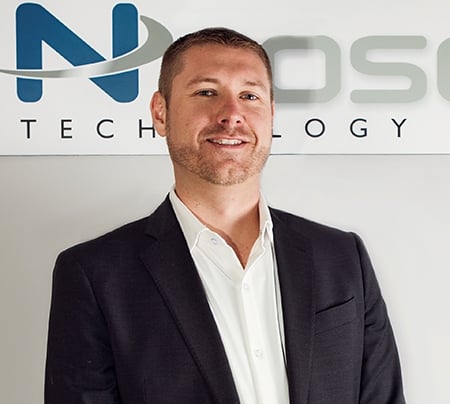 At the beginning of the year, my company started an organizational makeover. In actual terms, we are implementing a business management system to help us establish an ambitious but reasonable set of future goals.
Given that we have survived since our founding a decade ago, a skeptic might ask why do this now? It's true that we have reached an important junction of not only surviving but thriving. And surviving was no small feat. According to a January 2016 research study by Statistic Brain, only 37 percent of companies in the information field like ours survived after the first four years. And it doesn't get any easier after that as the fail rate is 71 percent after 10 years.
What happens after you reach the "we survived" plateau? According to the same study, 46 percent of business failures are due to incompetence, a catch-all phrase that covers a wide range of mishaps but one stood out to me: lack of planning.
As we have grown, we have added new employees and promoted veteran staff members into leadership positions, and all the time, my focus has been on insuring we are all on the same page and how to create a culture of accountability.
The book, "Traction: Get a Grip on Your Business" by Gino Wickman, it opened my eyes. I was especially struck by the reality check by one of Wickman's observations: "Most people are sitting on their own diamond mines. The surest ways to lose your diamond mine are to get bored, become overambitious, or start thinking that the grass is greener on the other side. Find your core focus, stick to it, and devote your time and resources to excelling at it."
"Traction" was not the only business operating system approach we considered. I also read "The Rockefeller Habits" and "Scaling Up" by Verne Harnish (which inspired Wickman to write "Traction") and learned about their strategic leadership system, called Gazelles.
What I appreciated from both systems was the focus of a "one-page strategic plan," which was quantifiably better than the typical multi-page business plan.
I researched different types of systems before landing on Wickman's Entrepreneurial Operating System (EOS) as the likely best fit for us. We went through "Traction" as a leadership team and adopted the language and practices.
One aspect, known as the Vision Traction Organizer (a two-page business plan), has prompted all of us to think more about our personal and collective goals as a company.
We have quickly learned it is one thing to set a 10-year goal to reach the top of a sizable mountain, but it's equally important to create intermediary base camps (five years, three years, and one year) all the way down to quarterly objectives shared by the team.
Our accountability focus to each other and our clients is becoming sharper every day as we implement an ever more transparent approach. The weekly routines we've adopted have proven priceless via new perspectives on individual and team scorecards, identifying our goals, processes, marketing plans and the daily chores of a successful business. The concept of IDS (identify, discuss, solve) is something we use every day.
Let me share one example. Instead of getting caught up in meetings that drag on and on, meetings are run via scorecards with careful planning and now take half the time. If an issue comes up that needs discussing, we IDS it and fit it into a discussion at the end of the meeting. We set up huddles for items that may take longer than the IDS period we set aside or may not need the collective group mind. We also reduced the complexity of an organizational chart and instead adopted an accountability chart. Now there's no more confusion over who's responsible for what.
We have created solid metrics that provide constant feedback to determine if our high standards are being met. For example, if we set a 4.8 (out of 5) minimum for a particular level of customer service, a 4.5 feedback automatically sets off alarm bells for immediate remedial action.
"What gets measured gets done," Wickman emphasized in "Traction."
EOS has made us a more efficient team. We measure team and individual effectiveness better than ever. When considering all the steps we are implementing, I believe we are achieving our own core purpose: delivering peace of mind for our clients and ourselves. We are striving for everyone to be happier, more fulfilled and have clear expectations of our duties.
Is a makeover of this type or extent for everyone? Perhaps not. But if I've learned anything from wise mentors over the years, it is this: If you're not thinking every day about how to improve your company, what are you thinking about?
Tim Martin, founder and CEO of Portsmouth-based Neoscope Technology Solutions, can be reached at tmartin@neoscopeit.com.