Cook's tour of Greece
A welcoming country whose financial situation seems invisible to visitors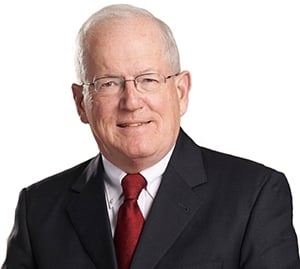 The first two weeks of August, my wife and I had the opportunity to travel to Greece on vacation. Given all of the recent economic and political issues facing that country, the common reaction to this was, "What an interesting time to go there."
Facing the trip with some trepidation, the concerns proved to be without merit, and we found the Greek people and country welcoming, and, had there not been so much discussion about the financial situation, it would have been relatively invisible to foreigners.
During the trip, many people, especially in Athens, commented on their relatives in the United States, and, notably, New Hampshire, with its significant and contributing Greek-American population.
Former New Hampshire House Minority Leader Chris Spirou, who now splits his time between Athens and the United States, is a significant presence in the Greek capital, and he graciously supplied us with references for transportation and hotels.
Michael Colby, who served as an aide to former Manchester Mayor Robert Baines, lives in Athens and recounted the experience of an American watching that country go through its economic problems. Colby, a liberal Democrat, sounded like a real right-winger when commenting on the Greek experience, noting that the present government is essentially Communist, and, notably, that the government "shopped" the country's future to all of the non-European countries it could think of, including Venezuela, China, Russia and others, seeking to get them to bail it out but failing to find an acceptable deal.
In any event, the Greek problems appear to be relatively insoluble, given that the average Greek citizen has no faith in his government, thinks tax dollars are largely misused or stolen, and the repayment of debt has to come from that segment of the population that can be taxed easily, which is just a fraction of the total, placing a disproportionate burden on those relatively unable to pay it.
One taxi driver, with great wisdom, predicted that Greece will not understand the trouble it is in until October, "when all the tourists go home."
This tourist, however, enjoyed the sites of Athens, Delphi, the Corinth Canal, and various islands while sailing on a private boat.
While on the boat, I enjoyed summer reading, knocking off six books. Among them:
John H. Sununu's memoir about George H.W. Bush, "The Quiet Man." The book is a report on the remarkable accomplishments of the first President Bush, his skill at using contacts made over a lifetime of service to reach consensus, the domestic policy and foreign policy achievements, and the virtual train wreck that occurred during the campaign for re-election, after Sununu had left the White House.
Additionally, the book is a story about Sununu's contributions, and the book is a fascinating report on how a chief of staff operates and gets to witness history up close.
Another interesting book was Jimmy Carter's "A Full Life," which the former president recently wrote upon reaching age 90. The book, one of 14 or 15 written by Mr. Carter since leaving the White House, fills in gaps in prior books he has written and talks about his life as a farmer, president, ex-president and businessman who built up a family business and had to rebuild it after his political career.
The book was made more poignant by Carter's straightforward announcement that he is battling cancer and provides a good reason to take a second look at this decent man, whatever one thinks of his performance as president.
"Go Set a Watchman," by Harper Lee, author of the iconic "To Kill a Mockingbird," was a great surprise. For some reason, I had reached my 60s without ever having read "To Kill a Mockingbird," so I read that first and then read the sequel.
Obviously, "To Kill a Mockingbird" is a classic and the recently discovered sequel proved to be thought-provoking, and a real treat. Scout the daughter of Atticus Finch, the lawyer central to "To Kill a Mockingbird," is now an adult living in New York City, having graduated from college. She returns to her hometown to find the civil rights movement has changed all of the "rules" of social interaction, creating a new dynamic.
The way characters, black and white, deal with this and how she struggles to understand it make for a very good book which, after it is finished, is real food for thought.
One final thought: Both Governor Sununu, who recently underwent heart surgery, and President Carter should be kept in our thoughts and prayers.
Brad Cook, a shareholder in the Manchester law firm of Sheehan Phinney Bass + Green, heads its government relations and estate planning groups.