Content that attracts clients
Offering unique information allows you to stand out in a crowded market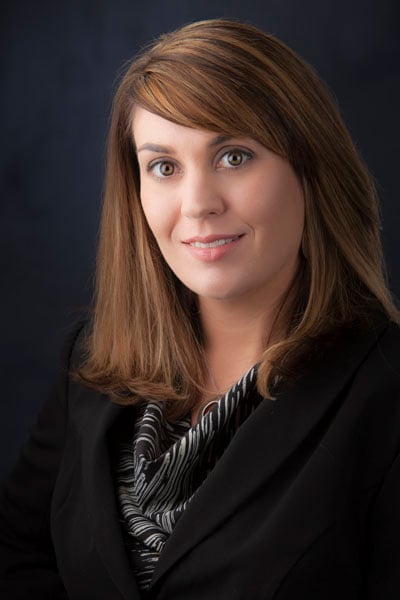 If you've been writing a blog, newsletter or social media posts for a long time and have yet to see the payoff from your efforts, now may be a good time to revisit your content strategy. And if you have yet to start developing any of these elements, there's no time like the present.
Not every business needs to create and share its own content. To determine your need, ask yourself these questions:
• Is your product or service complex?
• Does it require the client to consider their decision to buy for more than a few moments?
• Do you need to stand out among competitors?
• Will your client be heavily invested in your product or service once they purchase it? For instance, switching banks, building a website and moving to a new accountant typically involve a substantial amount of time and resources from the client beyond the cost of the purchase itself.
If you've answered yes to these questions, developing unique content around your brand will allow you to stand out in a crowded market, help prospective clients make their decisions to purchase and establish your credibility as a trusted provider.
The types of content that are most beneficial to your business are based on how, where and why your target audience makes purchase decisions and gathers information. If your business is highly visual, a restaurant for instance, you'll want to focus on images and videos that tell your story. A customer looking for dinner reservations isn't going to care much about the long article you wrote on different grilling procedures for seafood, but a quick video of your chef flambéing a juicy steak would draw them in.
Conversely, an executive seeking a law firm to handle a complex merger is going to want to see evidence of the firm's credibility and experience in their published articles and case studies.
Information that informs the purchase decision, such as price, features and benefits, vendor comparison, customer reviews even general information about your company, is best left for the main website. Your blog, published articles, social media channels and email newsletter should be focused on giving the prospective customer what they want and need and not promoting your business. By focusing on the audience and setting aside your sales needs, you'll build trust and credibility.
Here are a few examples of content that attracts clients without resorting to self-promotion:
• A travel agency developing top 10 lists of destinations for specific, complex niches such as "families with children under 5 years old," "couples seeking outdoor adventures" and "motorcycle-friendly sightseeing." Without mentioning anything about their company, the agency is proving in their content that they have expertise in developing plans for complex travel requests.
• A weight-loss clinic providing free access to resources for healthy living, diet and exercise and downloadable recipes. They are attracting the attention of their target audience, people who are looking for help with weight loss, with helpful resources that don't involve a purchase, thus building their credibility.
• A culinary institute sharing videos of a few techniques that are taught in their courses, for the sole purpose of instructing individuals who are trying to prepare a complex dish at home. By sharing just a bit of this free insight you will attract the ideal audience and get them excited about what they could learn by enrolling in your program.
To get started, develop a single-buyer persona and write (or share photos and videos) for that individual person. Where there's one of those individuals, there are many others with similar needs, and by developing content specifically for that person, you'll be far more successful at gaining their attention.
Once you've created some content for that prospective client, promote it in various forms wherever they spend their time. Are they likely Instagram users? Follow them and the brands that they follow; join the conversation. Are they busy executives with little time to read articles or monitor social media? Connect with them individually and share a no-frills monthly email with the most important snippets of information that will help them stay up-to-date.
Every piece of content should have a trackable purpose. Is your goal to perform better in search engine results? Incorporate a strong SEO strategy. Need to build awareness? Monitor new vs. returning visits. Want to drive leads to an offer? Track conversions from each source. If you have a clear objective, there's generally a simple way to assess whether your tactics are successful.
Melissa Albano-Davis, principal of Grapevine Marketing, Manchester, can be reached at 603-685-4782, ext. 101, or melissa@grapevinemktg.com.