Concord Hospital enters the wireless world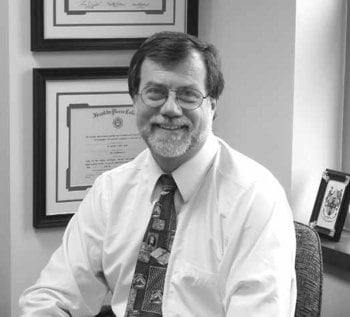 Patients and visitors to Concord Hospital can now access the Internet without plugging into a telephone jack or cable modem, thanks to the medical center's new wireless Internet network.
Available free to patients with properly equipped laptops or handheld computers, they can access the Internet virtually everywhere in the hospital.
"We felt that if we were going to evolve into a regional medical center, we needed to have these state-of-the-art services," said Deane Morrison, Concord Hospital's chief information technology officer. "In this day and age, it's important to have these services for patients while they recuperate or for visitors while they are here visiting patients."
The public wireless Internet service, commonly referred to as WiFi, is an external-facing Internet connection, separate from other data networks in the hospital. Concord Hospital also uses content filtering tools to help people avoid inadvertently accessing certain Web sites. And while the hospital does not collect personal information across the WiFi network, it does record the laptop's address, time and date for usage reporting.
"To access the WiFi connection, patients have to understand their own computer's operating system and service set identifier, or SSID," said Morrison.
WiFi is available for free throughout the hospital, except for the medical office building adjacent to the campus, which currently is not set up for the technology. Morrison said most devices are of such low power they will not cause interference with hospital equipment.
"However, we do caution patients and visitors to not use devices within three to five feet of a monitor."
There are certain drawbacks to the system. There is no mechanism for printing Internet pages, since guests' computers are not connected to printers. Also, unless they can access e-mail through the Internet via their service provider or through a virtual private network, they will not be able to send or receive e-mail.
Once connected, patients and visitors also will get a disclaimer stating that there is no virus protection or security.
"That's true everywhere with this kind of connection," Morrison said.
To help patients with the process, the hospital is offering limited support from its IT help desk.
"We can't configure a person's laptop, but we can help them with connection issues and give advice," said Morrison.
Of course some, if not many, patients will use the access to keep up with their job responsibilities, which raises the question whether they should be worrying about work pressures when they are in the hospital recovering from surgery or illness.
"We actually posed this question to our medical staff when we were considering offering this service," Morrison said. "The physicians responded overwhelmingly toward offering the service."
Dr. Joel Berman, a family practitioner with Penacook Family Physicians, said, "I welcome the ability of my patients to access the Internet while hospitalized. As an important link to 'life as usual,' it offers connectivity and communication that should enhance the healing process."
The WiFi system also will help physicians and other health-care providers. "Until now, we had a proprietary wireless network for just our bedside barcode handheld used in medication administration. Now this technology has opened up a whole avenue of services. Physicians with their own devices can have access to patient information through an extremely secure portal. They can access the same information they could from a terminal," said Morrison.