Cloudy forecast: N.H. consumers voice growing pessimism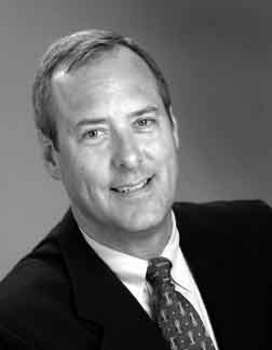 New Hampshire consumers' confidence in both the state and national economies has declined markedly, according to the most recent results of the University of New Hampshire Survey Center's Granite State Poll.
According to the poll — which was conducted Oct. 24-30, 34 percent of New Hampshire residents surveyed say they expect businesses in the United States will experience good times in the next 12 months, 47 percent anticipate bad times for U.S. businesses, and 19 percent think conditions will be mixed. These figures are at their lowest level since the February, 2003.
As recently as July, 44 percent of New Hampshire residents expected good times for the U.S. economy and 32 percent expected bad times.
But Granite Staters also are bearish about the long-term outlook for the U.S. economy. Thirty-five percent of New Hampshire residents surveyed believe that the U.S. economy will experience continuous good times over the next 5 years, 44 percent expect periods of widespread unemployment and depression, and 21 percent see a mix of good and bad conditions. The percentage who believe we will have widespread unemployment in the next 5 years is also at its highest level since February, 2003.
According to Andrew Smith, director of the survey center, New Hampshire residents in recent months were much more optimistic about business conditions in New Hampshire than they were about conditions nationally.
But despite the decision to keep the Portsmouth Naval Shipyard open, the percentage of New Hampshire residents who expect good times for the state economy over the next year declined from 54 percent in the summer of 2005 to the current 48 percent who think New Hampshire will have good times economically in the next 12 months. Another 31 percent feel there will be bad times, and 22 percent foresee mixed conditions.
As for their own personal financial situations, the picture is rosier. Some 40 percent of those surveyed say they are better off now than they were a year ago — 6 percent more than the 34 percent who said the same in the summer poll. Another 31 percent say they are worse off, and 29 percent say things are about the same.
Most of those surveyed — 52 percent — think they will be in about the same financial shape as they are today. Thirty percent believe they will be better off financially a year from now, and 18 percent think they will be worse off.
Overall, according to Smith, the percentage of Granite Staters who think they will be better off a year from now is near all-time lows and has been unchanged since July.
Disconcerting news for retailers is the expectations of those surveyed about making major purchases: 51 percent feel that it is a good time to buy things such as furniture and appliances, 35 percent think it is a bad time, and 14 percent think it depends. This measure has dropped 12 percentage points since July and is at its lowest level since the Granite State Poll began in 2001, said Smith.
For more detailed results, visit the Survey Center Web site at www.unh.edu/survey-center/ccon 112205.pdf.