Closing the pay gap?
EEOC seeks to expand reporting data to cover wage discrimination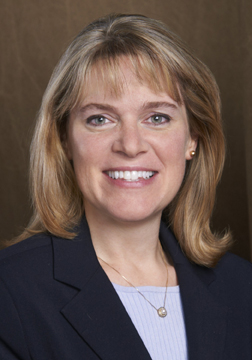 In July, the U.S. Equal Employment Opportunity Commission publicized a revised proposal that would require employers to expand their reporting of data through the Employer Information Report (EEO-1). If approved, it would require federal contractors and private employers with 100 or more employees to list pay and hoursworked data by sex, race and ethnicity, grouped by job category, in their EEO-1 report starting in 2017.
The EEOC says this expansion of data collection will help it to better understand the scope of the pay gap and focus enforcement resources on employers that are more likely to be out of compliance with federal laws. In its press release, EEOC Chair Jenny R. Yang said, "More than 50 years after pay discrimination became illegal, it remains a persistent problem for too many Americans … This information will assist employers in evaluating their pay practices to prevent pay discrimination and strengthen enforcement of our federal antidiscrimination laws."
Employers have been submitting the EEO-1 report for over 50 years. It is essentially a joint data collection for statistical purposes for both the EEOC and the U.S. Department of Labor's Office of Federal Contract Compliance Programs. The revised rules require W-2 earnings data and hours worked for 10 job categories by gender, race and ethnicity.
The 10 job categories are: executive/senior level officials and managers; first/midlevel officials and managers; professionals; technicians; sales workers; administrative support workers; craft workers; operatives; laborers and helpers; and service workers.
The seven race and ethnicity groups are: Hispanic or Latino, White (not Hispanic or Latino); Black or African American (not Hispanic or Latino); Native Hawaiian or other Pacific Islander (not Hispanic or Latino); Asian (not Hispanic or Latino); American Indian or Alaska Native (not Hispanic or Latino); and Two or More Races (not Hispanic or Latino).
Under the proposal, employers, including federal contractors, with 100 or more employees would submit data about pay. Federal contractors with 50 to 99 employees would not report pay data but would continue to report ethnicity, race and sex by job category.
Under the revised proposal, the first EEO- 1 report covered by these new requirements will be due on March 31, 2018. Additionally, the three-month workforce snapshot window is being changed to the period between Oct. 1 and Dec. 31.
The proposal will also take into account part-time and partial-year employment in analyzing rates of pay. (The proposal clarifies that earnings should be taken from "Box 1" of the employees' Form W-2 for reporting wages.)
To address concerns in determining "hours worked" for exempt employees (who need not submit time cards), the EEOC proposes two options:
• Submit proxy hours of 40 hours per week for full-time exempt employees and 20 hours per week for part-time exempt employees
• Track actual hours worked for exempt employees.
The use of "proxy" hours, however, results in a review of information that is not an accurate number and the EEOC does not explain how such data will ferret out pay discrimination.
Employers should expect these revised rules to become final. While the proposal does not impact the 2016 EEO-1 report due Sept. 30, 2016, employers should review their current human resources systems to confirm that they can comply with the changes anticipated for the 2017 EEO-1 report which would be due March 31, 2018.
Because the EEOC is sending a strong message that it seeks this information as part of its enforcement efforts to combat pay disparities based on gender, race and ethnicity, companies should assess their pay practices now. Consider conducting pay audits to proactively identify and address any disparities in pay. Companies should contact legal counsel who may conduct this analysis in a privileged and confidential manner.
With talk about wages and disclosure of information, employers should also be mindful that there are laws protecting employees who share information or complain about pay in the workplace. New Hampshire law prohibits employers from retaliating against employees for disclosing their wages to another employee.
Additionally, an employer is prohibited from discharging or discriminating against an employee in retaliation for making a complaint, instituting a proceeding, or testifying in a proceeding concerning New Hampshire's equal pay laws.
Under these laws, an employer may not discriminate on the basis of sex in the payment of wages. An employer who retaliates against the employee could be charged with a misdemeanor and subject to a fine of not more than $2,500.
Jennifer Parent is director and chair of the Litiga­tion Department at McLane Middleton, Manches­ter. Jacqueline Botchman is a third-year law student at the University of New Hampshire School of Law.