Clean up your online image
Fortify your personal and company brand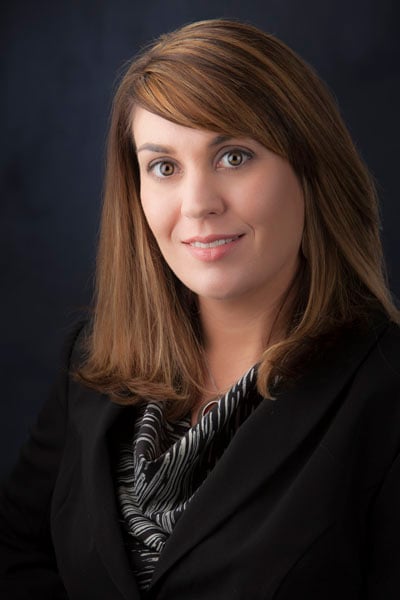 I just love this time of year: The sun is shining, the air is warm and the first signs of summer are starting to appear. It's also the time of year that many of us develop a strong desire to clean, purge and organize – not only our personal surroundings but our businesses as well.
This often means getting the windows washed and carpets steamed, archiving files and purging the office refrigerator. But when was the last time you conducted a complete audit of your brand's online presence to see how your organization, the people within it and the products or services that you sell are perceived by the outside world?
Here are a few ways to clean up both your personal and company image:
Your professional image
1. Find yourself: Search all variations of your name, especially if you go by a nickname or have changed your name in the past five to 10 years. Pull all listings into a list for full review.
2. Update your existing profiles: Most LinkedIn profiles are either wildly out of date or contain very little useful information. Be sure to update your LinkedIn profile to 100 percent completeness and add in recent accomplishments, committees and boards you represent, publications you've been featured in and new aspects of your job. If you are on Twitter, Facebook or other social media, be sure to update each of those as well.
3. Consider your connections: Are the LinkedIn groups you subscribe to still relevant? Also, scroll through your contacts, friends and followers to remove people who are no longer relevant to you or whose updates clutter up your feeds. On Twitter, the easiest way to do this is to use a tool like ManageFlitter or Crowdfire to unfollow inactive or irrelevant accounts. On Facebook and LinkedIn, you would need to scroll through your contact lists to remove connections.
4. Build new relationships: Once you've cleaned up your connections, it's a good time to connect to new, relevant contacts. On LinkedIn, you can import your email contact list to easily make these connections; on Twitter and LinkedIn, you'll want to consider your current client and contact lists and follow those who are new to your network.
Your organization's image
1. Check your reputation: A few simple Google searches will typically provide the majority of information about your organization that most people see when seeking your products or services online. Search for your organization's name, your products or services and the market you're in, and those of a few key competitors.
2. Fix errors and missing information: Once you've come up with a list of your online mentions and profiles, you'll want to dig into each of these to be sure that the information presented is correct and add information where possible to boost up your presence in each of these channels. For instance, your Google My Business (formerly Google Places/Maps) listing may contain factual information, but perhaps does not include images, videos or links to related websites and channels. By adding these elements, you have the ability to boost your profile's presence in online search results against competitor profiles and drive more prospective customers to your website.
3. Set up automatic monitoring: Yext.com is a subscription-based service that will monitor profiles, mentions of your company name, listings, etc., and will allow you to easily find and correct errors. TalkwalkerAlerts.com is a free tool that allows you to monitor mentions of any keyword, such as your company name, your own name or competitor's names, and will send you an email with new listings as they appear.
4. Boosting online reviews: During your research, you may have found some negative reviews for your company or you may have found that you have no reviews, positive or negative. The more positive reviews you have, the less weight will be given to negative reviews, which prospective customers pay close attention to when researching their options.
5. Conduct an online experience audit: An audit should involve a complete review of your website and online channels, with these questions in mind:
Is it easy to navigate and find what users are looking for?

Does the website homepage or social media profile really speak to the visitor? Does it engage them and give them a strong understanding of what you do and what your competitive advantages are?

Are there strong calls to action? Are visitors being asked to do something that will bring them deeper into your marketing funnel?

Is new and fresh content added regularly to engage new visitors and keep them coming back? Are they engaging with your brand, by liking, sharing, commenting or clicking?
By taking some time to clean up your image today, you'll position yourself and your business for success far into the future.
Melissa Albano-Davis, principal of Grapevine Marketing, can be reached at 603-685-4782, ext. 101 or through grapevinemktg.com.