Changing jobs? 4 tips to keep your finances on track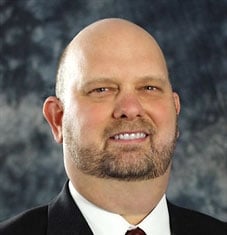 The U.S. economic expansion has presented opportunities for people to explore new job possibilities. If you are among those looking to make a change in your career path, you should know that switching employers can have a substantial impact on your financial life.
Here are four tips to help keep your finances on track through the transition:
1. Review your entire compensation package: When considering a new position, it's important to review the base salary offered in the context of the full compensation package. Many companies offer competitive benefits that could help you manage everyday expenses, such as health and disability insurance, on-site health clinics, fitness centers or a company car. Financial benefits, including a pension plan, company matching retirement plan contributions or employee stock options can also be important pieces of your financial plan. Consider the benefits you and your family use and value most from your current compensation package as you make your career decision.
2. Maintain health insurance: If you currently have health insurance through your employer, make it a priority to sustain coverage through the job transition. Depending on your new employer, you may begin to receive coverage on your first day or after a waiting period. Unexpected health issues or accidents can happen any time, so it's not worth the risk to be uninsured — even for just a few days or weeks. To retain coverage, consider the following options:
• Holding on to your current insurance until the new plan is in place. COBRA (the Consolidated Omnibus Budget Reconciliation Act) allows you and your qualified beneficiaries to remain on your employer's plan for up to 18 months if you were not terminated for cause. You are responsible for up to 102 percent of the plan's costs — the full expense for coverage plus a possible administration fee.
• If you're married, check to see if you can secure coverage with your spouse's employer. The qualifying events for enrolling in your spouse's plan may vary, but it's worth exploring if this option is available to you.
• Purchasing insurance through the open market. If you're considering this option, research the costs and benefits of each plan thoroughly so you know what's covered before signing on the dotted line.
3. Prioritize your long-term financial goals: If your new position comes with a salary increase, use the additional dollars from each paycheck to solidify your financial future. It can be easy to spend the extra money if you don't have a plan in place to save it. Commit to applying your bump in income to your key long-term goals, such as retirement, college tuition or another important milestone.
If you choose a job with a lower salary — which may make sense for a variety of reasons — update your budget accordingly to ensure you're able to live within your means each month. Saving even a modest amount on a regular basis will help you make meaningful progress toward key goals.
4. Take care of your retirement plan dollars: The vested balance in your employer's retirement plan is yours. As you change jobs, it's important to make an informed decision about what to do with these retirement savings. You typically have several options: keep the money in your previous employer's plan; roll it into the plan offered by your new employer; or roll it into an individual retirement account. There are pros and cons to each option, and no one choice is right for everyone. As you review your options, consider discussing your decision with a financial advisor who can evaluate your specific situation from an objective perspective.
It's worth noting that another option is to take the retirement funds in cash – although bear in mind that choosing cash will incur steep tax and early withdrawal penalties. In addition, taking a distribution results in a loss of tax-deferred savings and the potential growth that could come from keeping the money invested.
A career change presents many choices that could impact your financial situation. Being thoughtful about the decisions you make through the transition can help position you to meet your future financial goals.
Bob Bonfiglio, a certified financial planner, is managing director and private wealth advisor at Rise Private Wealth Management in Bedford. He can be reached at 603-606-4255.