Business & Computer Solutions fills all training needs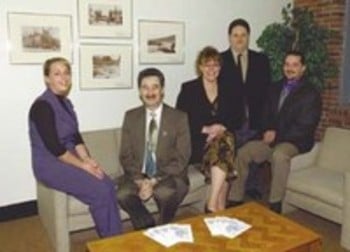 Business & Computer Solutions specializes in providing adults with the skills and requirements necessary to succeed in today's work force.
Certified Microsoft instructors train students in the world's leading suite of productivity software — Microsoft Office. Their mission is to enhance an individual's capabilities to secure meaningful employment through hands-on training and repetitive learning of desktop computer and business office skills.
They provide individuals with the knowledge to be able to perform word processing, e-mailing, presentations, data management and analysis as well as advanced desktop skills such as accounting, contact and project management and other functions that businesses use to run their day-to-day operations.
BCS also offers a Computer Training Club, a specially-priced package of services created exclusively for businesses. Membership benefits include customized training, discount pricing, employee assessment testing, product support and business consulting. Members, including the Concord law firm of Cleveland Waters & Bass, DataEast and The Windham Group, have had their employees successfully complete courses with BCS through the club.
A career-track focus sets BCS apart from other training companies. By providing training in desktop computer and industry-specific skill sets as well as job search and interviewing techniques, students achieve greater marketability and the confidence to compete in today's business world.
Founded in January 2000, BCS has locations in both Manchester and Concord. It also has added professional soft skill training, assessment testing, career development and coaching at both state-of-the-art training centers.
In 2002, President Lori J. Mader was named one of New Hampshire Magazine's "Women of Achievement," and the company was recognized in New Hampshire Business Review's Book of Lists as one of the state's Top 100 Tech Firms.
Recently, Mader was the focus of a New Hampshire Business Review article about her work in the Berlin area, where she helped dislocated mill workers establish "The Berlin Trading Post," a North Country-focused e-tailer.
For more information, call Business & Computer Solutions toll-free in New Hampshire at 1-866-645-4386 or visit on the Web at www.bcsnh.com.