Building great teams
It takes effective leaders to create and sustain them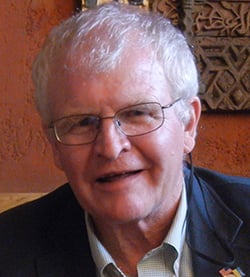 "You may have the greatest bunch of individual stars in the world, but if they don't play together, the club won't be worth a dime," Babe Ruth once observed. This doesn't just apply to sports: Effective teamwork is critical to business and organizational success.
While individuals can sometimes accomplish great things, people working together almost always accomplish more. As Helen Keller once observed, "Alone we can do so little, together we can do so much." The power of synergy, that one-plus-one can add up to so much more than 2, is exemplified by effective teamwork. High-performing teams invite collaboration, foster innovation and achieve superior results.
The best leaders understand and embrace the critical importance of creating effective teams to achieve a shared purpose/vision. In their book, "Mastering Leadership," Robert Adams and William Anderson cite research that says, "If you lead from a deep sense of purpose, translate that into clear vision, and build alignment among key stakeholders (teamwork) in the realization of that vision, you are highly likely (.94 correlation) to be an effective leader."
Too often, however, teams operate with suboptimal effectiveness with members who are underutilized or frustrated.
Research by the Ken Blanchard Company and Training magazine found that only 27% of people think their work teams are high-performing and only one in four believe their organization does a good job training people to work on teams. Great teamwork doesn't happen by accident; it requires leadership that proactively creates team cohesion and a positive work climate, with members who clearly understand their role and what it means to be an effective team member.
The ability to create and sustain successful teams includes these components:
Establish a clear purpose for the team activity that is well communicated
Know your people and their talents
Put together the team in a way that aligns purpose and people
Establish clear expectations that are proactively communicated and managed
Designate team leadership (oneself or someone else)
Manage team conflicts
Monitor progress, cohesion and team morale (and, if necessary, make adjustments)
Acknowledge achievements and validate results.
Conflicts are not necessarily bad, but need to be appropriately managed to hold ego and emotion in check. Craig Weber, author of "Conversational Capacity: The Secret to Building Successful Teams That Perform When the Pressure Is On," observes that the extremes are fight versus flight, a need to win versus a willingness to minimize. Much better, Weber asserts, is finding the sweet spot where candor and curiosity are in balance. Effective team members need skills in both areas.
Leaders and businesses need to ensure that staff are given opportunities to develop and refine these skills. "Leadership is about shaping the direction of the discourse in the direction of learning, progress and growth," says Weber.
And what about the role of a team member not designated as the team leader? Each person has an obligation to be fully present and engaged in the work of the team. Respect for other team members, even when there is serious disagreement, is vital. Also, nearly all of us can improve our listening skills. (A great book on this topic is "What You Don't Know About Listening Could Fill a Book" by Jon White and Alexandra Taketa.)
What specific steps might you take to be a better team leader? Does your team feel that you have "favorites"? Could you do a better job communicating your vision for the team?  Do staff have trust in you as a team leader?
Does the team have a clear understanding of where you want to lead them?  What specific steps might you take to bring the team together around a shared purpose?  Do you effectively address conflicts between team members?  What steps could you take to improve your listening skills?
We each have an extraordinary opportunity to make a difference in people's lives (including our own). Don't underestimate your impact!
Douglass P. Teschner, founder of Growing Leadership LLC, can be contacted at dteschner@GrowingLeadershipLLC.com.