Biofab educational workforce development project launched at UNH
Leitzel Center teams with ARMI with goal of creating national model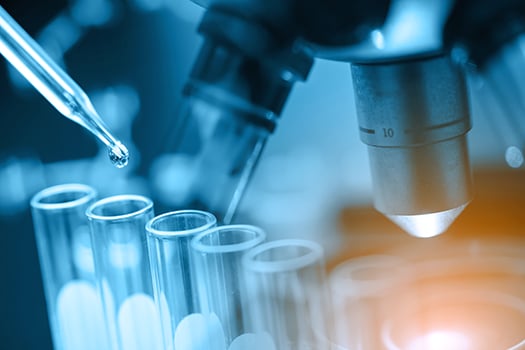 A biofabrication and life sciences workforce development project being developed with the Advanced Regenerative Manufacturing Institute in Manchester is taking shape at the University New Hampshire.
The initiative, the Building Stronger Workforce Alliances for BioFabrication & BioEngineering Through K-12 Education and Enrichment project, will team with science educators, industry scientists and engineers to build awareness of the emerging biofabrication industry in the state to support the state's science standards for K-12 students.
The initiative teams UNH's Joan and James Leitzel Center for Mathematics, Science and Engineering Education with ARMI, which is developing large-scale manufacturing of engineered and tissue-related technologies to benefit existing industries and grow new ones.
"This project will serve as a national model for collaboration across education, outreach and business to advance current science awareness, knowledge and understanding," said Stephen Hale, project director at the Leitzel Center and principal investigator on the project. The center will also work with NHPBS, UNH Cooperative Extension, the New Hampshire Science Teachers Association and DEKA Research and Development.
"Cellular therapies and engineered solutions bring greater quality of life to many and we hope this project will allow students to envision themselves in future careers in this industry," said Mary Stewart, director of education workforce development for ARMI.
The initial focus of the project will be on developing science materials and programs for teachers in New Hampshire, with the programs becoming models that can be scaled up for schools and educators across the country.
"These resources will provide K-12 classrooms with robust learning experiences that build students' foundational knowledge and skills with science," said Barbara Hopkins, former director of science education at the New Hampshire Department of Education and project director. "The resources will align directly with the state science standards to provide the critical thinking needed in science and engineering, and the soft skills required for employees across career pathways, including problem solving, communication, computation and collaboration."