Before getting involved, adopt a volunteer's mentality
In many cases, a board of directors' seat must be earned and requires the initial step of proving your dedication to the cause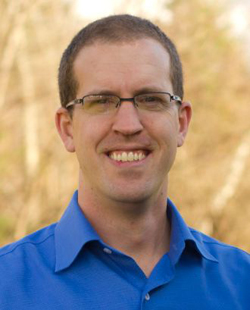 Over the years, I've found that getting involved on nonprofit boards of directors is a great way to influence decision-making and give back to highly worthy organizations and missions. Organizations benefiting human interests, health and disease management, animal rights and a number of other worthwhile causes hold a presence in your local community and are always in need of expertise and/or extra sets of hands.
An ancillary benefit of this gesture of giving back is the often-unparalleled opportunity to network with those who share common interests and influence in your local community. However, within this sea of goodness, a number of important decisions must be made in order to craft a sustainable win for you and the organization you've chosen to serve.
The cause comes first
The order of priority for those benefiting from your services should be very clear from the start. Benefits to the cause must come before personal gain. Though volunteerism is almost always initiated with the best intentions, I've seen too many times where an individual joins a committee or board of directors primarily for the potential connections without a strong feeling for the cause they are serving.
With the number of nonprofit organizations in your community, all of which would welcome a passionate set of able and willing hands, be sure that you choose an organization for which you feel the utmost passion. Your dedication and inevitable results will produce the networking value that you deserve for your efforts.
Think before you commit
We're all familiar with the discomfort caused by biting off more than one can chew (particularly yours truly). It is so incredibly easy to be glazed over by the good you are attempting to accomplish and those you may be trying to impress that you lose focus on how realistic a given commitment might be.
Before going all in, take a few moments to breathe, and perhaps meditate, and be sure you can follow through with the time that you have promised. A smaller, more sustainable commitment is always better than a bold, failed one.
In my experience, I encounter a great deal of individuals with the available time and qualified passion for volunteering but whose progress for getting involved is slowed by not knowing how to get started.
"Well, I'd love to get involved with the food pantry (for instance) but I wouldn't know where to start" is a familiar type of thought I've heard. My advice is to make things uber-simple by being forward and bold in your approach. Why not start at the food pantry? I've gotten involved with many charitable organizations, both as a board member and periodic volunteer. In just about each case I picked the phone up, called the main number and said, "I'm interested in getting involved. Who do I speak with?" Believe me, most organizations would welcome your involvement if you just reach out and ask them how.
This piece started out talking about joining a board of directors but pertains more to adopting a volunteer's mentality. In many cases, a board of directors' seat must be earned and requires the initial steps of proactively getting involved and proving your dedication. In any case, the knowledge that you've made a tangible difference and the connections that you can make easily justify the time spent. I urge everyone to make a phone call or two and learn how you can help.
Jason Alexander is managing partner of Alexander Technology Group, KBW Financial Staffing & Recruiting and The Nagler Group, all based in Bedford.