BAE Systems produces sensors for Long Range Anti-Ship Missiles
The sensors will enable the missiles to seek and attack high-threat maritime targets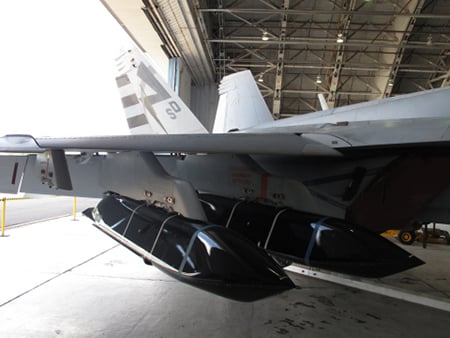 BAE Systems' facilities in Nashua, NH and Wayne, N.J., have begun production of its sensor technology for the Long Range Anti-Ship Missile following a $40 million order from prime contractor Lockheed Martin.
The sensor enables the missile to seek and attack specific high-threat maritime targets within groups of ships, including those protected by sophisticated anti-aircraft systems. The missile's range, survivability and lethality capabilities are designed to help warfighters more effectively conduct missions in limited visibility environments from beyond the reach of return fire ― meeting a pressing need for both the U.S. Navy and U.S. Air Force.
The Long Range Anti-Ship Missile is capable of semi-autonomously detecting and identifying targeted enemy ships. The precision routing and guidance technology of the sensor ― which doesn't rely exclusively on intelligence, surveillance and reconnaissance systems, networking links or GPS navigation ― enables the missile to operate effectively in contested domains and all weather conditions, day or night.
"The production of our advanced sensor for LRASM is a testament to the strength of our technology and our ability to transition the capability from airframes to missiles," said Joseph Mancini, LRASM program manager at BAE Systems. "Precision guidance and advanced electronics are areas where we have leading capabilities, and where we can provide warfighters with an advantage on the battlefield."
BAE Systems' advanced sensor technology incorporates the company's software and hardware capabilities designed for the leading electronic warfare aircraft platforms. The sensor system also represents the company's approach to bringing precision guidance to small platforms and builds on the company's expertise in signal processing and target detection and location.
As part of BAE Systems' close work with Lockheed Martin, the company provided the sensor technology that supported a recent successful demonstration of the anti-ship missile.