April Seacoast condo sales surge, home sales fall
Monthly median price for condominiums jumps 16.5% for month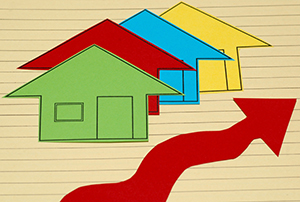 While sales of single-family condominium units on the Seacoast set a new volume record for April, it wasn't the same story for single-family home sales.
According to the Seacoast Board of Realtors, which tracks transactions in 13 sample Seacoast communities, sales of condo units totaled 57 in April, 84 percent more than a year earlier.
The sales included 20 units priced between $300,000 and $600,000 and 35 units that sold for less than $300,000, which led to a 16.5 percent increase in the monthly median sale price, to $250,000. The four-month cumulative median sale price for condominiums now stands at $238,900, up 6.2 percent from last year, the Realtors said.
Meanwhile, there were 73 single-family home sales in April, down 6.41 percent from 2015.
The monthly median sale price was $390,000, off $4,500 from last year's $394,500. For the year, the median sale price of a single family home is $383,000, up 3.51 percent from 2015, while cumulative volume is up 8.9 percent, at 267 transactions.
Inventory levels were up more than 8 percent from March for both condominium and single-family sales, but total active single-family units were off 4.2 percent from 2015 and off 10.5 percent for condominiums, the Realtors said.
The 13 sample Seacoast communities are Exeter, Greenland, Hampton, Hampton Falls, New Castle, Newfields, Newington, North Hampton, Newmarket, Portsmouth, Rye, Seabrook and Stratham.