Appointment of House committee chairs signal shift in legislative agenda
Obamacare, business profits tax likely to be at forefront of Democratic House's lineup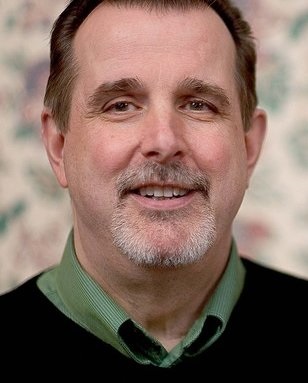 It will be quite a different House, with quite a different agenda for business, if House committee chairs appointed by Speaker Steve Shurtleff, D-Concord are any indication.
Rep. Susan Almy, D-Lebanon, who supports reversing the state business profit tax cut, is chairing state House Ways and Means Committee.
Rep. Mary Jane Wallner, D-Concord, an advocate of funding for woman and children, is chairing the Finance Committee.
And Robert Backus, D-Manchester, a long-term opponent of carbon-based fuels and nuclear power, will now head the House Science and Technology Committee.
On the whole, the committees – at least those handing most business bills – are now headed by Democrats who have sat on the committees, and has sometimes chaired them, in years past. Rep. Ed Butler, D-Hart's Location, for instance, will chair the House Commerce Committee. He headed the committee the last time the Democrats were in the majority and is the ranking leader.
Butler will be sponsoring one of the Democrats most ambitious bills, an attempt to codify Obamacare into state law as much as possible, despite what may happen nationally in Congress or in the courts. The language has yet to be released, but it Butler said it would at least prevent insurers from excluding those with preexisting conditions and mandate that all small business insurance provide the minimal coverage now required by the Affordable Care Act. (Sen. Dan Feltes, D-Concord, the majority leader in the state Senate, will be introducing a similar bill on the Senate side.)
Butler has also submitted bills that would expand anti-discrimination law regarding gender identity to other areas of the law.
He'll head the committee that will handle most bills affecting small business, including healthcare insurance legislation.
Not all committee chairs are veterans. The Labor, Industrial and Rehabilitative Services will be headed by Rep. Brian Sullivan, D-Grantham, who was first elected in November 2017, in a special election. Sullivan, a former science teacher, was a retired teacher advocate at the National Educational Association. He'll head the committee that will deal with labor issues.
Almy, who has served 11 house terms, formerly chaired the committee and was the ranking Democratic member, where she was a frequent critic of tax cuts for businesses. She'll be on the committee that will deal with taxes and fees.
Wallner, a child care advocate, who served 19 terms in the House, was the House majority leader from 2007-2010. She served on the boards of the NH Women's Lobby and NH Children's Alliance, all which advocated for more spending on social programs. She'll head the committee that will draw up the budget.
Backus, an attorney and former state senator – has long been a proponent of renewable energy and energy efficiency. He entered the public scene as a key figure in the legal and regulatory battles over the Seabrook nuclear plant in the 1970s and 1980s and was also a president of the NH Campaign for Ratepayers Rights. He'll be chairing the committee that handles most utility legislation.
Rep. Suzanne Smith, D-Hebron, who will chair Resources, Recreation and Development, is serving her fifth term and was previously the ranking Democrat on that committee. A homeopath and nutritionist, she has been involved in the Hebron conservation commission since 2007. She'll be chairing the committee that will be dealing regulation construction so it won't damage wetlands, rivers and other natural resources.