Accelerated N.H. permitting process for wireless siting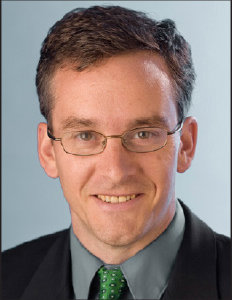 Wireless devices have become ubiquitous in our daily lives for work, education, and social networking. Correspondingly, improved wireless service in New Hampshire is critical for the state's competitive standing. Yet wireless service problems in New Hampshire — dropped calls, "no coverage" areas, lagging technology — have persisted. Despite recent changes to federal law in 2012, New Hampshire's zoning laws, as manifest in RSA 12-K and a patchwork of municipal regulations, had not recognized that expediting the process for carriers to install and upgrade wireless facilities is critical for keeping pace with demands for reliable, state-of-the-art technology. That's about to change.
A new law enacted this summer — SB 101 — will transform how wireless projects undergo municipal review for projects defined as "collocations" and "modifications."
Collocations involve the installation of antennas and related equipment on existing towers or non-tower support structures (buildings, water towers and electrical transmission towers). Collocations encourage use of existing support structures for network expansion in areas with little or no coverage, as well as those spots where users might experience dropped calls due to coverage gaps or capacity demands.
Modifications are replacements and alterations of existing wireless facilities on previously permitted support structures. Modifications are essential for carriers to complete network service enhancements, such as 4G LTE technology that places wireless Internet access in a competitive position vis a vis landlines.
Through changes to RSA 12:K, 674 and 676 effected through SB 101, qualifying collocation and modification projects are no longer subject to site plan review, special exceptions, variances, or other land use permits typically administered by planning boards and zoning boards of adjustment. Instead, carriers apply for building permits, and municipal building inspectors are given 45 days to make determinations. In reviewing a collocation or modification application, the building inspector focuses on industrial code compliance. Public hearings, design review, regional notification, and other traditional land use requirements remain in place for new towers and "substantial modifications" (i.e., changes to existing wireless facilities that trigger statutorily-defined dimensional and aesthetic criteria).
SB 101 promises to improve New Hampshire's wireless service by providing a substantial incentive for carriers to expand their networks using existing, permitted structures, while creating a predictable and expeditious
means for completing network upgrades.
Will Dodge is a partner in the Energy and Telecommunications Group at Downs Rachlin Martin PLLC. Will's practice focus includes land use permitting and real estate law related to wireless telecommunications projects in New Hampshire and Vermont. He testified before the legislative committees that considered SB 101.