A period of transitions
Remembering the impactful lives of several influential people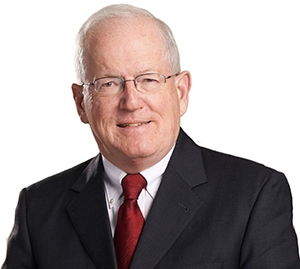 I'm writing this column on March 3, 2018. I was born on March 3, 1948, and no matter how I do the math, that comes out to 70. Reaching such a milestone makes me think of Frank Sinatra's lyric which said, "I've reached the age of 40 somewhat sooner than expected, moving in a very hectic pace." Substitute 70, and that kind of sets forth my feelings on the matter.
However, as a reminder of the inevitability of change, several significant passings have occurred recently either in notable deaths or changes. In order of significance, I note the following:
The Rev. Billy Graham died at age 99, following a remarkable career, in which he often was referred to as "America's pastor." Graham, with a simple message of the redeeming power of faith in Jesus Christ, is estimated to have reached over 4 billion people during his ministry, which started in 1949 and ended five or six years ago.
My experience with Billy Graham began in 1957 when my father was an usher in the famous Madison Square Garden Crusade, which was scheduled to last two weeks and went 14, drawing 1.25 million people.
Billy Graham's message was simple, straightforward, and he did not seek to advance himself, a particular denomination, or anything other than what he believed would be the most important message people could hear.
Edward Broad, a retired vice president of Hitchiner Manufacturing Co., died at the age of 96. Ed and Muriel Broad were fixtures in the New Hampshire charitable community for my entire life, constant attendees at functions advancing most of the good causes in the arts, charities and civic life in Manchester and throughout the state.
He and Muriel were founding members of NAMI-NH, and that organization named him "Businessman of the Year." He received the community leadership award from the Mental Health Center of Greater Manchester and a lifetime of service award from the Manchester Regional Community Foundation of the New Hampshire Charitable Foundation. He was an early trustee of the Derryfield School, trustee of the Audubon Society, chair of its capital fund to create the Massabesic Audubon Center, active in the Opera League of New Hampshire and member of the Palace Theatre Trust for many years, even acting there. He also was a leader in Temple Adath Yeshurun in Manchester.
Ed Broad, a director and then director emeritus of Hitchiner for many years after his retirement, was a significant New Hampshirite who will be missed.
Attorney Jim Connor, well-known Manchester lawyer, also died in February. Son of federal Judge Aloysius J. Connor, Jim was a friendly, talented, able lawyer who represented average citizens and more sophisticated clients with the same good cheer and friendly demeanor.
Active in social, music and legal activities in Manchester and the Seacoast, for years Connor lived in the North End Manchester home that had been the residence of the Bean family, who endowed the Bean Foundation. Connor was a tireless mentor to young attorneys who were encouraged by him to do their best, often while waiting to oppose him in the clerk's office or waiting rooms of courthouses throughout the state.
Irene Messier, longtime state representative from Manchester's West Side, passed away in February. She received accolades from colleagues from both sides of the aisle. Always friendly and supportive, Irene was active in many state and national campaigns, but never forgot each of her constituents. Her death was the end of an era for the Manchester delegation.
On a lighter note, Stanley Spirou, the energetic, colorful and, frankly, funny head basketball coach at Southern New Hampshire University, announced his retirement at the end of the 2017-18 season. Spirou, a Greek immigrant and brother of former NH House Minority Leader Chris Spirou, grew up in the center city of Manchester, was given every opportunity by older folks to obtain an education, became a teacher and coach, coached at Manchester High School Central, and, 33 years ago, took the job at what was then New Hampshire College.
Not just a basketball coach, Spiro also was a toastmaster, master of ceremonies at many civic events and a constant cheerleader for his students, players and community.
Stan and his wife Pat, herself often named "teacher of the year" at New Hampshire College/SNHU, deserve a good retirement of health and happiness with their children, grandchildren and their extended family, which includes every student or player they ever touched.
Brad Cook, a shareholder in the Manchester law firm of Sheehan Phinney Bass & Green, heads its government relations and estate planning groups.