A fundamental education, part 2
The benefits of 'getting out of your business to get into your business'
Editor's note: This is the second in a series of articles about participating in the Goldman Sachs 10,000 Small Businesses program.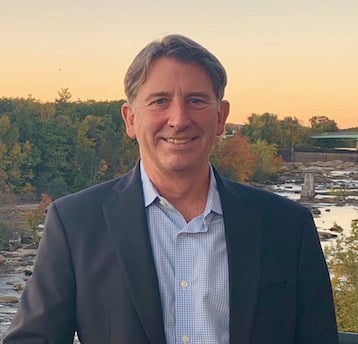 The 37 New Hampshire small business owners taking part in the first cohort of the Goldman Sachs 10,000 Small Businesses program — 10kSB for short — have completed week four of our back-to-school adventure.
Since the last column, we have gone through four online sessions, some challenging homework assignments and a four-day, onsite intensive program. I'll hit the highlights in this column, which ties to a statement made by one faculty member, who said, "You need to get out of your business to get into your business." This resonated with many of us.
In simple terms, you cannot have deep and significant conversations and working sessions on business planning if you are in your office dealing with the day-to-day work of addressing e-mails, answering staff questions and other often necessary on-site distractions that inhibit you from getting into your business. You need to step outside of it — physically.
Before coming together for those four days, we developed some groundwork for how we might grow our businesses. This included drafting our company history, developing a growth curve and describing a growth opportunity statement. We fretted over our opportunity statements online. Some of us tossed them out and started over after getting feedback and realizing that we might need another road to growth. Others modified them based on valuable feedback from the classmates.
When we came together, there was a sense that we were on a pathway with a cohort of people that would be a resource for one another. We have informed faculty that would keep us on time and on task, a structured curriculum that would force us to consider and craft core documents that would be key to our companies and growth strategies, as well as a safety net because we are a group that was chosen carefully and would not be competing with one another. We were organized by six-person growth groups. And then we dove in for nearly 40 hours together. In short, it was time to get our hands dirty.
Over those four days, we tackled subjects that included considering your exit strategy, identifying customer pain points, defining your customer and your business development funnel and crafting your vision statement that feeds into your growth strategy.
The last exercise was particularly challenging because we had to draft version one of our vision statement on our own, share this with our growth team, redraft it based on their feedback and then have each group select one — good or bad — to share with the full group.
I was that guinea pig by choice in my group. I knew mine was not ready for prime time and wanted feedback from 36 others. It was highly useful and the latest version is in the hands of my staff to shred even more. Humility is checked at the door in this program and that is awesome.
Think about spending 40 hours out of your business to get into your business but having colleagues there who you know nothing about as resources. Scary? Yes. But massively valuable? Also, yes. Especially with a group that is not MBA-heavy and with several who got into small business not necessarily by design.
Speaking for myself, as an English/journalism major, running a business was not in my crystal ball. Yet after nearly nine years, I would not want to trade it in, nor would anyone in my growth group.
Next up is nailing down our growth strategy, aligning it to a marketing plan and ensuring that it also aligns with our vision. It feels like we've moved into the next semester of our deep dive into Small Business Growth 201. With a solid curriculum and great faculty with extensive business acumen, so far this is the best thing I have done for my business in years.
I could not have forced myself to self-teach through Google by being in my business every day. Getting out of your business to get into it is invaluable advice and having a cohort of people to take part in it is a great model. Fitting all of this in may be a challenge, but I believe that's what small businesses leaders do — get your hands dirty.
Matt Cookson is president and CEO of Cookson Communications in Manchester.