7 decisions for success
Takeaways from the novel, 'The Traveler's Gift'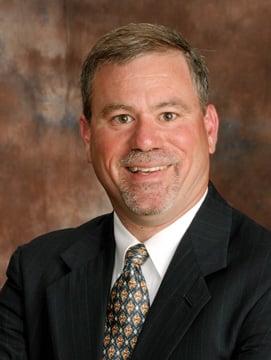 How does one define personal success? When in despair and all is seemingly hopeless, how can you overcome and put yourself on a path of success? These are the questions Andy Andrews answers through David Ponder, the protagonist of his novel "The Traveler's Gift," and his journey through the seven decisions that determine personal success.
When David Ponder's company eliminates his position, David finds himself lost. Suddenly, in similar fashion to Ebenezer Scrooge, we are taken on a journey with David where we meet seven enlightening and important historical figures who teach David about the decisions for success and give him a reason to be hopeful.
1. Harry S Truman: the buck stops here. Truman tells David, "We are all in situations of our choosing. Our thinking creates a pathway to success or failure." Even though it may seem like the universe is conspiring against us, the fact is that every choice we have ever made has led us to that moment.
Foster constructive thoughts; snub destructive ones. When you are faced with the chance to make a decision, make one. Your future begins and ends with you.
2. King Solomon: I will seek wisdom. King Solomon knows the value of humility. "When a king begins to act like a king, it is not long before someone else is king! Serving is a way we can place value on one another. A wise man is a server."
Wisdom cannot be acquired passively; it must be actively sought out. Choose friends with care, listen to the council of wise men, and be a servant to others.
3. Col. Joshua Chamberlain: I am a person of action. Colonel Chamberlain must decide between retreating and fighting, he says, "I am only a stubborn man, Ponder. That is my greatest advantage in this fight. I have deep within me the inability to do nothing. I may die today, but … I will not die in retreat."
Do not dwell on the past or on lost opportunity. The past is gone; the future is immediate. When faced with the choice of doing nothing or doing something, do something.
4. Christopher Columbus: I have a decided heart. Columbus stresses to David the importance of believing in himself. If you worry too much about what others think of you, you will place more weight on others' opinions than your own, which is a dangerous way to live.
Greet each day with excitement; embrace the possibilities for opportunity, growth, and change. Always move forward. Do not apologize for your dreams – "A person without a dream never had a dream come true."
5. Anne Frank: Today I will choose to be happy. Despite her difficult situation, Anne does not complain. She tells David that "complaining is an activity just as jumping rope or listening to the radio is an activity."
Happiness is a choice. Happiness is a result of certain thoughts and activities, which bring about a chemical reaction in your body. Make an effort to smile and laugh every day, and you will be moved to greet each day with energy, excitement, and hope for the future.
6. Abraham Lincoln: I will greet this day with a forgiving spirit. Lincoln's lesson for David is that the key to happiness is having a forgiving spirit. Anger sucks the energy out of your life and steals focus from what's most important.
Forgiveness only has value when it is given away. Simply by choosing to forgive, you "release the demons if the past about which [you] can do nothing, and [you] create in [yourself] a new heart, a new beginning." Forgiveness has the power to dissipate anger and resentment, and renew your own spirit.
7. Gabriel the archangel: I will persist without exception. Gabriel's message for David is similar to the others – persist and never quit. Those who quit often blame their failures on circumstances. Those who succeed look at circumstances as daily lessons from which to gain knowledge and wisdom.
By persisting without exception, your success is just about assured. Even if you are struggling, focus on the outcome you desire. An athlete does not enjoy the pain of training, but does enjoy the results of that training. Have faith in your future. Do not look left, right or backwards – simply persist.
Through David's journey and these seven decisions, he finds success and happiness. Andrews' novel teaches us that we, too, can find happiness and success by implementing these strategies for a successful frame of mind.
Steven F. St. Pierre is a CPA and a financial advisor with LPL Financial in Manchester. He can be reached at 603-669-1999 or info@FinancialAdvisorNH.com.